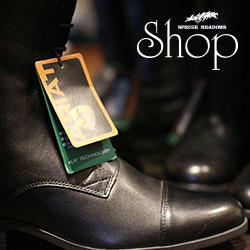 November 17-19

|

November 24-26

|

December 1-3



The International Christmas Market presented by TELUS is held over THREE weekends - November 17-19, November 24-26 and December 1-3, 2017.
Plunge into the warm atmosphere that Christmas at Spruce Meadows evokes. It's easy! You only have to visit the International Christmas Market once to discover a magical world of scents, colours and light and feel the energy associated with the anticipation of Christmas.
Enjoy 300+ vendors spreading Christmas Spirit in the indoor comfort of the Spruce Meadows Riding Hall,
Equi-Plex, Horizons, Reindeer Alley, and Candy Cane Lane. Our outdoor areas include, 'Founders Plaza', 'Twin-Peaks' and many more individual vendors around the grounds.
New this year - the Gallery on the Green Congress Hall. This new venue offers 46 more unique vendors each weekend, it is also home to our title sponsor, TELUS.Be sure not to miss this new location when you visit the International Christmas Market.
Also new this year - Paid Parking in the Gallery on the Green Congress Hall parking lot. Close and convenient to all the shopping venues, this lot is accessible via Tournament Lane and costs $10/carload*. All other parking lots are complimentary.
From world-imported items to hand-crafted gifts, the appeal of the International Christmas Market is simple: stress-free shopping in a beautiful, festive environment featuring unique gift ideas. Joyful and lively entertainment will add to the special atmosphere at the International Christmas Market. Get into the spirit and listen to a choir or traditionally dressed carolers.
The Christmas Market is the perfect place to unwind with friends and soak up the festive atmosphere, with a perfect place to shop, dine and socialise – just in time for Christmas. Come and enjoy the rich variety of shopping, the fire pits which will warm your toes and holiday entertainment.
*Gate admission fees still apply. Parking available on a first-come, first-served basis. Designated Disability Parking is in Lots 7 & 8, with valid parking placard.
Pets are not permitted into the Spruce Meadows International Christmas Market.
---
Exhibitor Listings / Maps & Entertainment