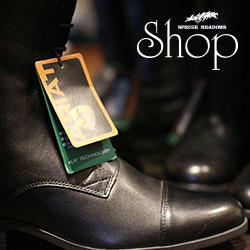 Media Releases
Show Jumping world stunned by the death of a Legend
2011-11-06
The Passing of a Legend
(SPRUCE MEADOWS, Calgary, AB): All of us at Spruce Meadows, and in the horse sport community, are stunned and saddened by the passing of Hickstead. Our thoughts and condolences go out to Eric, the Fleischhacker family, and Eric's entire team.
As fans we can be thankful that some of their greatest moments together took place at Spruce Meadows, including their incredible 2011 season, where they firmly established themselves as #1 in the world in the Rolex Rankings.
Hickstead and Eric Lamaze are truly one of the greatest combinations in the history of our sport.
Click here for a photo gallery of some of Eric & Hickstead's accomplishments
Hickstead in presentations during the 2007 CN International Grand Prix.