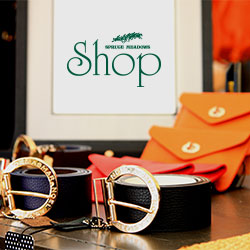 Media Releases
Welcome Series
2012-01-18
Welcome Series
Thank you to all the intrepid souls who joined the Welcome team last Sunday.
The weather was certainly a factor in the day and gave us a glimpse of the week to come - Brrr. Happily, this coming weekend looks to be a return to more seasonal temperatures.
The Welcome on Sunday, January 22 will begin at 9:00am with the 0.70m. We will twitter timing updates throughout the day. If you need to pre-purchase stabling or tickets please call 403-974-4263 before 3:00pm on Friday.
The winning tickets from January 15 were 376220, 376265, 376211. Please check your stubs – if you are a winner please call 403-974-4200 to claim your prize.
For current information regarding Spruce Meadows please follow us on Facebook, Twitter and the Spruce Meadows website