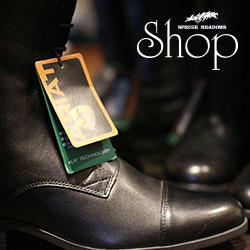 Media Releases
Calgary Horticultural Society Garden Show
2012-04-14
The Calgary Horticultural Society Presents their Garden Show at Spruce Meadows
Saturday April 14th and Sunday April 15th, 2012
With the end of winter fast approaching, gardeners' thoughts turn to all things green. The Calgary Horticultural Society wants to help Calgarians welcome spring with a weekend full of things to see, do, learn, smell and grow!

The Garden Show is an annual event that brings together over 10,000+ gardening and outdoor living enthusiasts. It is an event green thumbs can't afford to miss, offering many different vendors, speakers from across Canada, local gardening experts, hands-on activities, "how-to" demonstrations and more.

Look for these features at the following locations around Spruce Meadows:
The Equi-Plex Building: The "How-to" clinic stage - exhibitors and vendors - the Display Garden Competition and concession with beer garden
The Marketplace Tent: Hands-on workshops - affiliate societies - exhibitors and vendors - children's activities - Children's Container Competition
The Congress Hall: The featured Speakers Series – "Ask an expert" - Adult Container Competition - Pages Books with book signings - The Garden Cafe

Admission is $12, advanced tickets are $10, and a weekend pass is $18. Children 12 and under are free. Get your tickets online at www.calhort.org and at greengate garden centre. Online ticket sales close April 12th but tickets will be available at greengate until April 15th. Parking at Spruce Meadows is free.

Stay tuned for show details, schedules and articles featured in the Gardening in Calgary insert in the Calgary Herald, Friday April 12, 2012 edition. For further information about the Calgary Horticultural Society Garden Show, visit http://www.calhort.org/events/gardenshow.aspx.