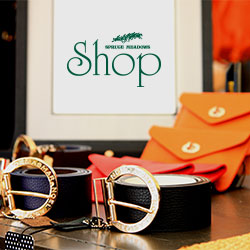 Media Releases
Easter at Spruce Meadows
2012-04-08
There's lots to do this Easter long weekend at Spruce Meadows!
Easter Monday is April 9th, 2012
Are you already planning activities for the upcoming Easter long weekend? Consider spending some time at one of Calgary's most picturesque locations: Spruce Meadows!
Many people think of Spruce Meadows as a place to go to for special events, but did you know we are open to the public from 9 AM to 6 PM, 365 days of the year? Visitors can always find a lot to do and see.
Touring through the grounds is always a treat, as there are many stunning public spaces. If you feel like just walking past a beautiful pond, down a tree-lined lane or taking time out to admire some of the sculptures around the grounds, Spruce Meadows is ideal. We can even offer a handy map to help you plan how best to plan your day here.
If you want to bring the whole family, we have lots of crowd-pleasing features for children too. Bring the little ones on a stroll through the stable area to see the equine stars of Spruce Meadows. The trainers are often busy exercising the horses, which is a thrilling sight for young horse enthusiasts. And don't forget the real Canadian Superstore playground! Located on the Terrace Halls, it features slides, swings, climbing structures and lots of other features to keep the kids busy while Mom and Dad enjoy the scenery.
Let's not forget another pastime on offer at Spruce Meadows: shopping! Our Tack Shop is located in the Riding Hall, full of all sorts of gifts and supplies. It will be open on Saturday, April 7th and Sunday April 8th.
So if you and your family are in search of a leisurely place to shop, play, or wander, look no further than Spruce Meadows this Easter weekend.