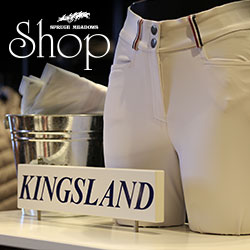 Media Releases
May Classic Reminder
2012-04-20

We look forward to having you join us for our May Classic Tournament. Here is a link to our tentative schedule. Please note that competitions previously scheduled on the Rocky Mountain Sand Ring have been moved to the Main Sand Ring.

Do not forget your Membership Cards! Make sure you bring them with your passport!

Please remember that all competitors and horse owners must provide a valid copy of their Equine Canada 2012 Sport License Card and 2012 Provincial Membership Card with their entries. If you have not yet purchased a 2012 license, you can do so on-line before you arrive; please bring a copy of the proof of purchase with you.

Passports with 2012 Horse Licenses are required as is a Valid Negative Coggins for all horses and ponies. The Coggins must be within the last 6 months and the name must match the horse's name on the passport. Horses will not be allowed to start until a negative Coggins has been received.

A reminder that changes to nominations must be completed by 5:00pm Wednesday May 2nd. We will accept your starts in writing either via email or fax 403.974.4520, provided we are holding your passport. No horse will be started until we have the passport in our North Meadows Tournament Office.

If you are stabling and require bedding delivered, please order by 1:00pm on the desired day of delivery. Orders placed after 1:00pm will not be able to be delivered until the following day. Feeds and Bedding Orders can be placed online via the Spruce Meadows Athletes Portal.

The North Meadows Tournament Office will open be open from 1:00pm to 5:00pm on Wednesday May 2nd. On Competition Days, the office will open ½ an hour before competitions begin and close ½ hour following the last competition of the day.

A reminder that the entry deadline for the Summer Series is today, Friday April 20th.