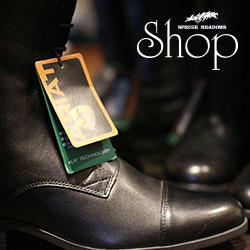 Media Releases
Canada One CSI - W 4*
2012-06-27
Canada One CSI - W 4*
After a week off, the pros are back in the saddle for the 2012 Spruce Meadows "Canada One" Tournament.
This marks the first week of competition for the newly named US and Canadian Olympic teams. With just a month to go before representing their countries in London, the teams are hard at work preparing themselves for the last two weeks of the Spruce Meadows Summer Series.
For the first time since being nominated to the 2012 Canadian Olympic team, Ian Millar is back at Spruce Meadows. It's a big year for "Captain Canada", with preparations for the Olympics underway. This would be the 10th Olympics Millar would compete in, a world record. He would also be one of the oldest competitors heading to London, stepping to the ring at a seemingly ageless 65 years old. The Canadian veteran is also in contention for being the flag bearer for Canada in the opening ceremonies.
After torrential rain poured down on Spruce Meadows this past weekend, the sun is making an appearance and the forecast is great right through Canada Day. Conditions are perfect and competition will run into the evening with the Akita Drilling Cup on Thursday, and the Duncan Ross Cup Friday starting at 5 o'clock.
After two other World Cup qualifiers held at Spruce Meadows earlier this season, riders are saddling up for the $100,000 Esso Challenge on Sunday. This will be an exciting World Cup Grand Prix where the Olympic riders are able to prove their skills.
Sunday July 1st, Spruce Meadows will be celebrating Canada Day in style. There will be festivities including sport, shopping, exhibits, entertainment and children's activities... fun for the whole family!
For more information and complete schedule please click here.