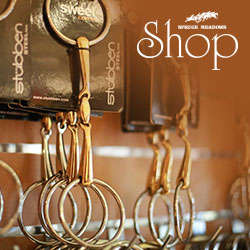 Media Releases
2012 "North American" Tournament
2012-07-03
Action returns to the International Ring in the "North American" Tournament
Wendesday July 4th to Sunday July 8th, 2012
The final week of the Summer Series is here, and is certain to thrill! A CSI 5* status tournament, the "North American" Tournament brings show jumping's biggest names back into the International Ring for some high stakes competition. The excitement that began at the start of the "National" Tournament has grown exponentially as the Summer Series continued, and both riders and horses will be in top form and focused on making their mark before it concludes.
Last year's roster of winners was a diverse group of riders. Victories were won by established stars and newcomers alike, so competition is guaranteed to be intense. Nearly every day of the "North American" Tournament offers exceptional jumping, but the weekend features two outstanding days of sport and special features. Saturday is a very special day at Spruce Meadows, with visitors invited to join us for "A Diamond Jubilee Occasion." Brunch will be served for the first 3,000 visitors from 10:30 am – 12:00 pm in honour of Queen Elizabeth II's Diamond Jubilee (click here for more details) and visitors will then enjoy both the TD Cup and ATCO Power Queen Elizabeth II Cup. The action in the International Ring will continue on Sunday with the Akita Drilling Cup and the Cenovus Energy Classic Derby—don't miss what is sure to be an incomparable finale! Find the full tournament schedule here.
The Marketplace will be open for the "North American," providing a wide variety of shopping opportunities. Various dining options will be available in many locations on the grounds as well. To discover all of the entertainment, dining and shopping options at the "North American" Tournament click here.
Thank you to all of the sponsors, spectators, riders, media and volunteers who have come to Spruce Meadows throughout the 2012 Summer Series. Celebrate the end of this spectacular season and join us at the "North American" Tournament!
Eric Lamaze and Hickstead at the 2011 North American