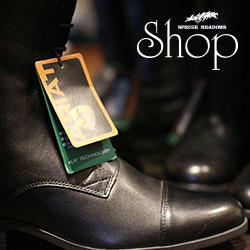 Media Releases
HARVEST CLASSIC Tournament
2012-10-18
Harvest Classic @ Spruce Meadows
The colours have changed, there's an autumn bite in the air, and premium sport is still going strong at Spruce Meadows. The 'Harvest Classic'Tournament begins today, launching two weeks of sport at Spruce Meadows to wrap up the 2012 Tournament season. The event runs from Thursday, October 18th to Sunday, October 21st. Spruce Meadows and its sponsors are pleased to offer complimentary admission and parking to visitors.
Riders of all ages and abilities, together with some 200 horses, have gathered at Spruce Meadows to compete at the world's premier show jumping venue at both the 'Harvest Classic' and next week's 'Oktoberfest' tournaments. Together they offer over $90,000 in prize money in feature events presented by CalFrac, Pason, AltaGas, Fugro, Beaver Drilling and RBC Financial. If you need a break from the comfort of the indoor action, enjoy the spectacular colours at Spruce Meadows before the snow falls. The grounds are always for open walking and are ablaze with autumn colour. Not able to join us in person? Catch all of the action via live streaming at: http://sprucemeadows.com/livevideo.jsp and keep posted on results, withLive Results
Lunch Buffet and concession services are available daily in the Equiplex, where you are invited to grab a bite and a beverage and enjoy the sport.
If you already have plans this weekend, the show jumping continues next week with the 'Oktoberfest' Tournament. Come out and enjoy complimentary family fun, featuring the popular BEAVER Drilling Puissance Friday evening and Saturday's RBC Financial Cup.
Two great weeks of sport are underway at one of Canada's sports icons; Spruce Meadows.
If you require any additional information, or if you have any questions, please email us or call us at (403) 974-4200.