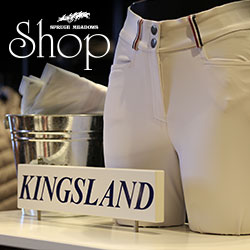 Media Releases
Christmas Spirit Lights Up at Spruce Meadows!
2012-12-19
Christmas Spirit Lights Up at Spruce Meadows!
Spruce Meadows invites everyone to join with the thousands that have already come through the Spruce Meadows grounds to enjoy the Spruce Meadows Christmas Lights, presented by Scotiabank, Bennett Jones, ATCO Group and Akita Drilling Ltd.
With over 74 kilometers of lights aglow around Spruce Meadows, it is truly a winter wonderland for the whole family to enjoy. Be our guests and bask in the glow of the season each evening until January 6th.
Christmas Lights at Spruce Meadows. Photo Credit: Spruce Meadows Media
If you have the entire family gathered in one place for the holiday season, or are just looking for a unique and cost free outing, why not come skating, or enjoy a leisurely walk at Spruce Meadows?
With one of the best outdoor rinks in Calgary, the Spruce Meadows Pond is now open for skating and shinny. For those who have missed watching hockey this season, strap on some skates, grab your stick and bring your friends for a game. Two regulation hockey goals have been placed on the pond for those looking for a friendly game or to hone their skills.
Enjoying a sunny afternoon with a friendly game on the pond! Photo Credit: Spruce Meadows Media
After an amazing season of sport, Spruce Meadows is excited to begin the New Year with many new and exciting projects in the making.
Merry Christmas and Happy Holidays from Spruce Meadows!
If you have questions about this press release please contact Spruce Meadows Media at (403) 974-4232 or email.