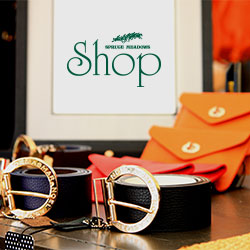 Media Releases
Important Update for the 'February Classic II' Tournament
2013-02-19
Important Update for the 'February Classic II' Tournament
Friday added!
Thank you to all of the Competitors who have entered the `February Classic II' Tournament.

There has been an overwhelming response to 'February Classic II,' with over 250 horses entered to compete at Spruce Meadows. This relates to approximately 36 hours of jumping. Therefore, in an effort to offer you the competitor the best and most convenient schedule, Spruce Meadows has reworked the schedule and added a full day of jumping on Friday, February 22.

The 'February Classic II' will now run from Friday February 22-Sunday February 24, 2013.

With the schedule change, stabling will now be available starting Thursday February 21 at noon. Anyone who has pre-ordered bedding for Friday will have their order automatically adjusted for delivery on Thursday. Any changes to starts may still be made by 5:00pm the day before the competition is held.

Please ensure that both rider and owner provincial and national federation memberships are current for the 2013 season.

If you have any questions or concerns, please contact the Tournament Office at 403.974.4200 or tournaments@sprucemeadows.com

Thank you for your support, and best of luck to all competitors!

Spruce Meadows
For a complete tournament schedule, visit the Spruce Meadows website at www.sprucemeadows.com.
If you have any questions, please call Spruce Meadows 974-4200 or email information@sprucemeadows.com.