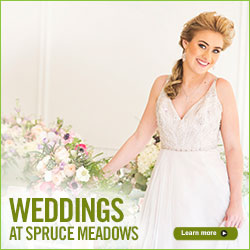 Media Releases
Important Dates For April
2013-03-19
April is an Important Deadline Month.
Two Bronze level Tournaments have been added to the calendar in April. The April Classic I runs April 6 & 7. The closing date for entries is March 26. The April Classic II will be the first outdoor competition of the year and it should be noted that a valid negative coggins test must accompany entries for this and any other outdoor tournaments. The closing date is April 16th.
The May Classic will run three days. May 3rd – 5th. The closing date for May Classic entries is April 12th.
The Summer Series Prize List is on line . There is an early bird stabling discount of 20% for FULLY COMPLETED Summer Series full circuit entries received by April 05th, 2013. The Closing Date for the Summer Series is April 19, 2013.
For more information please go to the website or give the office a call 403-974-4200.