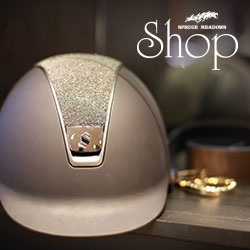 Media Releases
Win new Jumps!
2013-04-30
Win a new set of jumps for you or your stable!!
Spruce Meadows acknowledges the support and contributions of barns and stables to our success and would like to introduce a contest for an opportunity to win a set of jumps for your stable.
The contest is designed to assist and enhance your commitment to the sport of show jumping by providing a Schooling Package of jumps consisting of:
. 1.40m Schooling Standards – White Powder Coated 6 pairs
· 24'' Grand Prix Wings – A Shape 1 pair
· 24'' Grand Prix Wings – H Shape 1pair
· 24'' Grand Prix Wings – L Shape 1 pair
· Laminated Veneer Lumber Planks 10'x7'' 2
· Laminated Veneer Lumber Plank Wavy 10' 1
· Gate 10' – Painted 1
· Jump Cups 50
· Breakaways 10
· Rails 10' – Painted 30
There will be two opportunities to win. Bring along and sign in a minimum of 25 people from your stable and join us in the stands for an exciting show jumping event on Friday June 7th for the RBC Capital Markets Cup or on Sunday June 9th for the Nexen Cup. There will be a draw for a set of jumps at the conclusion of each of these events; your team of 25 must be present in the stands to win.
Full contest details will be posted at the Spruce Meadows website.