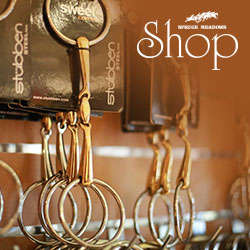 Media Releases
Father's Day at Spruce Meadows
2013-06-15
Father's Day at Spruce Meadows
With Father's Day on Sunday, June 16th, Spruce Meadows is the perfect place to bring the family out to celebrate dad's special day.
The whole family can enjoy a special Spruce Meadows Father's Day menu, available in the Garden Court from 7:30 am – 4:00 pm. The kidzone in the Garden Court is the perfect place for the little ones to burn off some energy, and the RE/MAX Family Centre offers a quiet respite for moms and tots.
The horse enthusiasts in the family will enjoy a full day of show jumping action with the competitions for the 'Continental' Tournament being held throughout the day. This year's adorable foals will be ready to say hello, Pony Rides will be available from 12:00 – 4:00 pm in the Upper Plaza, and Face Painting will be on offer from 12:00 – 3:00 pm. For those simply looking for a quiet day away from the city, the grounds are open for a leisurely stroll. the Spruce Meadows pond is fully stocked and ready for catch and release fishing and the playground is open all day.
And don't forget to stop by Purdy's Chocolatier for some chocolate golf balls or the famous hedgehogs! With so many fun family activities offered this Father's Day, Spruce Meadows is the ideal place to spend a day outdoors in the sunshine celebrating dad!
For more information, please email information@sprucemeadows.com or call us at 403-974-4200.