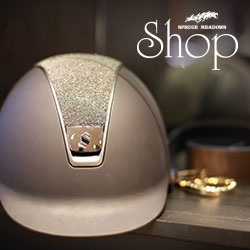 Media Releases
Spruce Meadows Update
2013-06-21
Spruce Meadows Update
Spruce Meadows is blessed to report that, despite severe flooding and heavy rains that have affected Alberta, the Spruce Meadows property is saturated, but spared from flooding because of the high ground on which Spruce Meadows resides. All of the Spruce Meadows horses and staff, as well as the visiting horses, are safe and dry.
The Tournament Office is open for feed and bedding orders - if you have any questions, or require information, please phone 403.974.4200.

For up to date information on affected areas in Calgary and surrounding areas, please visit the Calgary City News Blog:http://www.calgarycitynews.com/2013/06/road-closures.html, the Alberta Road Reports: http://511.alberta.ca/ab/en.html, News Stations:http://globalnews.ca/calgary/ and http://calgary.ctvnews.ca/, or search hashtags #yycflood / #abflood.

On behalf of the entire team at Spruce Meadows, we wish all of those affected the very best - our thoughts are with you at this time.