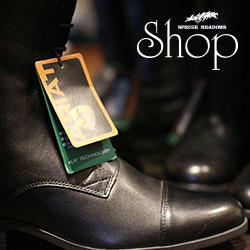 Media Releases
Spruce Meadows Update
2013-06-24
Spruce Meadows Update
Spruce Meadows is most fortunate to have not been materially impacted by the recent flooding events in southern Alberta. Throughout this difficult time, we have communicated and worked closely with the MD of Foothills and others to provide facilities and resources wherever possible and will continue to do so.
We have been encouraged to continue with our schedule, if at all possible, to help assist our communities return to a state of normalcy. There are 3 remaining Tournaments in our Summer Series, which will be held as originally scheduled - the 'Canada One' Tournament, June 25 – 30, the 'North American' Tournament, July 3 – 7 and the 'Pan American' Tournament, July 11 – 14. Spruce Meadows invites anyone who wishes to visit Spruce Meadows to do so. We hope that the venue can provide an oasis of sorts, a brief escape, from what has been an extremely stressful time.
Currently, there are 1,000 horses and athletes from 11 countries on the Spruce Meadows grounds; they have been overwhelmed by the strength of the community they have seen through these events. Spruce Meadows will be making some announcements in the next few days regarding some special initiatives designed to assist and comfort people through this very trying time.
If you have any questions regarding travel to Spruce Meadows to compete or visit, or require any other information, please do not hesitate to contact us by phone at 403.974.4200, email at information@sprucemeadows.com, or follow our website, Facebook and Twitter updates.