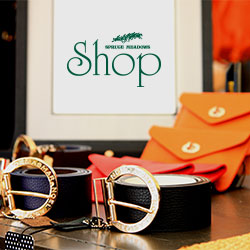 Media Releases
Masters Vendor Space Available
2013-07-12
Book your Masters Vendor Space Now!!
2013 is the 30th anniversary of Equifair at Spruce Meadows. As many of our long-time fans can attest, over the course of those 30 years, there have been many innovative and unique vendors who have provided shoppers with goods and services rarely found elsewhere.
Over 250,000 fans attend the Masters over the five days in September. Many of these visitors are family units who come to enjoy all that Spruce Meadows has to offer and many more are looking for the shopping opportunities in Equifair and Marketplaces.
Don't miss your opportunity to be part of this very International event – book your booth space now!
For more information contact the Exhibits Team at exhibit.programs@sprucemeadows.com or by dialing 403-974-4249 or 403-974-4263.