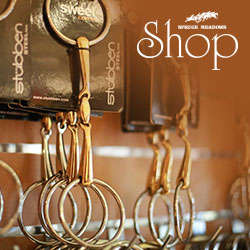 Media Releases
Katie Prudent and V Take Top Prize in $33,000 Friends of the Meadows Cup 1.60m
2013-07-12
Katie Prudent and V Take Top Prize in
$33,000 Friends of the Meadows Cup 1.60m

Meagan Nusz and Vesuvius Dominate in
$15,000 CIBC Junior/Amateur Jumper 1.40m
For Immediate Release
Lauren Fisher for Jennifer Wood Media, Inc.
Calgary, AB – July 12, 2013 –Two exciting feature competitions were held on Friday under beautiful blue skies for day two of the 'Pan American' Tournament at Spruce Meadows. In the $33,000 Friends of the Meadows Cup 1.60m, Katie Prudent (USA) and V led the victory gallop, while Meagan Nusz (USA) and Vesuvius took top honors in the $15,000 CIBC Junior/Amateur Jumper 1.40m.
The 'Pan American' Tournament continues through Sunday, July 14, featuring CSI 5* competition and $625,000 in total prize money. The weekend will highlight the $40,000 Friends of the Meadows Cup Parcourse de Chasse and $33,000 ASHCOR Technologies Cup on Saturday, followed by the $400,000 Spruce Meadows 'Pan American' Grand Prix presented by Rolex to wrap up competition on Sunday.
The highlight competition on Friday afternoon was the $33,000 Friends of the Meadows Cup 1.60m with 28 entries jumping a course set by Peter Grant of Vancouver, BC. Jumping in the beautiful Meadows on the Green, six entries went clear to advance to the jump-off and five of those were able to also clear the short course without fault. Last to go in the jump-off, Katie Prudent and Michael Smith's V had the fast time of 45.16 seconds for the win.
Second place honors went to Canada's Ian Millar and Dixson, owned by Susan and Ariel Grange, with a double clear round in 46.94 seconds. Belgium's Francois Mathy and Polinska des Isles, owned by Mathy and Team Harmony, finished third in 47.10 seconds. USA's Charlie Jayne and Alex Jayne's Chill R Z finished fourth in 47.76 seconds. Fifth place honors went to the double clear efforts of Tiffany Foster (CAN) and Artisan Farms LLC's Southwind VDL with a time of 51.09 seconds.
The afternoon's 1.60m competition was actually the second win of the day for veteran rider Katie Prudent. Earlier in the day, Prudent guided Reed Kessler's Onisha to victory in the $1,000 Jayman Jumper 1.40m. The win with V, an eleven-year-old Dutch Warmblood gelding by Landstreicher x Lennard, topped off a banner day.

Katie Prudent and V. Photo © Spruce Meadows Media Services.
Prudent describes her partnership with V as "a work in progress", explaining that his high-spirited nature and boundless energy can sometimes make things difficult.

"I have had some great wins with him this year, but still I am not as consistent as I would like to be," she admitted. "I think he is a very good horse. There is nothing he can't jump and he is very careful, but I still get too much fighting from him and I am constantly working on that."

Peter Grant's course was big and difficult today, but V successfully cleared all of the obstacles to advance to the jump-off, which is where Prudent feels most confident in her horse's abilities.

"He is the happiest when I can just let him go," she detailed. "I always breathe a sigh of relief if I make it to the jump-off because usually my jump-off is better than my first round. The first round where I have to hold him back is a chore, but when I can let him go he is great. Everything came up well; it was just out of stride. When it's a day like today where he listens to me the jump-off is always just fun."
Prudent and V will compete in Sunday's $400,000 Spruce Meadows 'Pan American' Grand Prix presented by Rolex and then head back to Europe to compete for the rest of the summer.
"I have a nice little tour with him," she stated. "I am going to show at Dinard and then Valkenswaard and then a few other shows. I am trying to keep up with some of my students. I have Reed Kessler and Brianne Goutal and they are doing some of the five-stars, so I tag along to do the two-stars behind them. It is fun for me. My main job now is teaching, but I still just love to ride. I like to get out there and try. Once in a while I do it well and once in a while I don't do it well, but I still feel like it keeps me sharp for teaching to be in there doing it."
Final Results: $33,000 Friends of the Meadows Cup 1.60m

1. V: 2002 KWPN gelding by Landstreicher x Lennard
KATIE PRUDENT (USA), Michael Smith: 0/0/45.16
2. DIXSON: 2003 Belgian Sport Horse gelding by Vigo d'Arsouilles x Olisco
IAN MILLAR (CAN), Ariel and Susan Grange: 0/0/46.94
3. POLINSKA DES ISLES: 2003 Selle Francais mare by Diamant de Semilly x Valespoir Malabry
FRANCOIS MATHY (BEL), Team Harmony & Francois Mathy: 0/0/47.10
4. CHILL R Z: 2003 Zangersheide stallion by Chellano Z x A Lucky One
CHARLIE JAYNE (USA), Alex Jayne: 0/0/47.76
5. SOUTHWIND VDL: 1999 KWPN gelding by Baloubet du Rouet x Ahorn
TIFFANY FOSTER (CAN), Artisan Farms, LLC: 0/0/51.09
6. DUNDEE VD DWERSE HAGEN: 2003 Belgian Sport Horse gelding by Caesar vd Helle x Brownboy
CAMERON HANLEY (IRL), Eleonore Paschoude & Yves Bouvier: 0/4/55.61
7. CADENCE: 2001 Swedish Warmblood gelding by Cardento x Irco Marco
MCLAIN WARD (USA), Procedures Inc: 4/75.76
8. ZAMIRO: 2004 KWPN gelding by Lupicor x G. Ramiro Z
SUSAN ARTES (USA), Alix Fargo: 4/76.72
9. ROUNDTHORN MADIOS: 2002 Irish Sport Horse gelding by Condios x Clover Hill
LAUREN TISBO (USA), Tequestrian Farms LLC: 4/76.91
10. ZAFIRA: 2004 KWPN mare Nassau x Cappucino van Berkenbroek
KENT FARRINGTON (USA), Haity McNerney: 4/77.73
11. CORAL REEF VIA VOLO: 1998 BWP mare by Clinton x Heartbreaker
BEEZIE MADDEN (USA), Coral Reef Ranch: 4/78.02
12. TIC TAC: 2003 Belgian Sport Horse stallion by Clinton x Darco
LESLIE HOWARD (USA), Jane Clark: 4/78.73
Meagan Nusz and Vesuvius Dominate in
$15,000 CIBC Junior/Amateur Jumper 1.40m

Friday's competition concluded with the $15,000 CIBC Junior/Amateur Jumper 1.40m, also held on the Meadows on the Green over a course set by Peter Grant. Out of 48 entries, Grant saw 18 clear the first round course without fault to advance to the jump-off. One entry chose not to return, so 17 combinations went head to head over the short course with eight double clear rounds. First to go, Meagan Nusz and Amalaya Investments' Vesuvius set an unbeatable pace that would hold on for the win in 39.32 seconds.

Mexico's Beatriz Franco Sol and La Guayaba finished second in 40.55 seconds. Clementine Goutal (USA) and Cloverleaf Farm's Kelline Fonroy were third with a time of 40.56 seconds, and Canada's Kelly Soleau and Itty Bitty finished fourth in 41.24 seconds.

Meagan Nusz and Vesuvius. Photo © Spruce Meadows Media Services.
Meagan Nusz, who trains with top show jumper Kent Farrington, has owned Vesuvius for three years now and has an unmistakable bond with the eleven-year-old Dutch Warmblood gelding (Numero Uno x Expert). The duo has many wins to their name and proved their trust in each other with today's blazing fast round.

"He is the best," Nusz praised after their win. "It is funny, I bought a group of horses with my trainer Kent and I didn't try any of them. I just watched the videos and we bought them and trusted Kent's opinion. When I saw the video of this horse, out of every horse that we bought, I knew he was the horse for me. I knew he was going to be something special for me and he has turned out to be just that. He is amazing."
Going first in the large jump-off, Nusz knew that she had to set the bar high to challenge the other competitors, and that is exactly what she did. Only one other combination, USA's Frances Land and her horse Merlin, were able to beat Nusz's time in 38.89 seconds. The pair had an unfortunate rail at the last fence, however, to finish ninth.

Nusz noted, "It is always hard when you have to go first in anything and then to have a group of 16 top riders behind you. They are all my friends and we go back and forth every weekend. I knew that I had to go in and trust my plan and just put in a round that made everyone else chase me. That is what helped me out with Frances because she actually had my time but she got a little frazzled at the end. You have to put in a fast round and make people make little mistakes."
Vesuvius and his skill and careful nature also helped Nusz get the winning time.

"He is a little bit spooky, which is good and bad," the rider described. "I can't take all the risks that other people can with horses that don't look at this or that, but it is also good because it really keeps him off of the jumps. As long as you are consistent and you tell him what you want, he is there for you every step of the way."

"Having a horse like that makes doing this really fun," Nusz smiled. "He goes in the ring every time, every class, it doesn't matter if it's a 1.20m schooling class, and he wants to be a winner and that is a nice feeling. I think I have a stronger bond with him than any of my other horses. I just trust him so much and I feel like we have a really solid partnership."
Nusz will show in tomorrow's 1.50m class and then heads to Europe where she will compete for the United States in the Furusiyya FEI Nations Cup competition in Bratislava, Slovakia. On winning tonight at Spruce Meadows, she smiled, "It is always special to win here. Even showing here is special. Winning is amazing, but just getting to ride in these rings with the top amateurs, juniors and top professionals is amazing. It is a great feeling, and then to be in the ribbons and then to win is unbelievable."

"They make it so special," she continued. "To have a $15,000 class for the juniors and amateurs and last week they had a $20,000, it is really nice. They do a really good job of trying to promote what we are trying to do. I'm sure all of us would love to be professionals one day and do this for real, so it is nice to go in and be competitive and get nice coolers and have a nice ceremony and win a little bit of money. We love showing here. We come every year, and winning here is unlike winning anywhere else. It just makes you feel really special and you feel like you've earned it."

Meagan Nusz and Vesuvius in their winning presentation with Steve Meston, Sr. Vice President,
CIBC Commercial Banking, CIBC. Photo © Spruce Meadows Media Services.
The 'Pan American' Tournament at Spruce Meadows will continue on Saturday with the $40,000 Friends of the Meadows Cup Parcourse de Chasse 1.45m competition in the All Canada Ring as well as the $33,000 ASHCOR Technologies Cup 1.50m to be held in the Meadows on the Green. For more information and full results, please visit www.sprucemeadows.com.
Final Results: $15,000 CIBC Junior/Amateur Jumper 1.40m
1. VESUVIUS: 2002 KWPN gelding by Numero Uno x Expert
MEAGAN NUSZ (USA), Amalaya Investments: 0/0/39.32
2. LA GUAYABA: 2000 Argentine mare by Rye Grass Shaky x James
BEATRIZ FRANCO SOL (MEX), Beatriz Franco Sol: 0/0/40.55
3. KELLINE FONROY: 1998 Selle Francais mare by Clown du Chesnay x Ulin
CLEMENTINE GOUTAL (USA), Cloverleaf Farms: 0/0/40.56
4. ITTY BITTY: 2005 Canadian Sport Horse mare by Mr. Itt x Prospector's Halo XX
KELLY SOLEAU (CAN), Kelly Soleau: 0/0/41.24
5. AGAMEMNON: 2001 Swedish Warmblood gelding by Unknown x Unknown
ALEC LAWLER (USA), Alec Lawler: 0/0/41.59
6. AANWINST: 2005 KWPN mare by Odermus R x Jackson
JORDAN MACPHERSON (CAN), JEM Stables: 0/0/41.77
7. BALBOA 6: 2003 Warmblood gelding by Unknown x Unknown
MARTIN GUERRA (MEX), Moormann, Rolf u. Paul Schockemohle: 0/0/42.90
8. SAPHIR 270: 1995 Belgian Warmblood gelding by Heartbreaker x Fleuri du Manoir
SAREE KAYNE (USA), Saree Kayne: 0/0/45.49
9. MERLIN: 2000 KWPN gelding by Magic Darco x Clutha Comet
FRANCES LAND (USA), Frances Land: 0/4/38.89
10. LAPACCO: 1999 Hanoverian gelding by Lavaletto x Grundyman
WESLEY NEWLANDS (CAN), Weslands Farm: 0/4/42.09
11. RENO: 1996 Holsteiner gelding by Riverman x Caretino
MARIA COSTA (USA), Maria Costa: 0/4/42.63
12. ACTIVO: 2003 gelding by Kannon x Unknown
VANESSA MANNIX (CAN), Chinook Valley Ink: 0/4/47.54
---
Based in Calgary, Canada, Spruce Meadows is the brainchild of the Southern family who built a Show Jumping complex at the foothills of the Alberta Rocky Mountains. It was in 1976 that the first Spruce Tournaments were held, with annual spectator attendances reaching over 50,000 by the end of the decade. Today, Spruce Meadows boasts one of the greatest outdoor equestrian venues in the world and offers an incredible experience for riders and fans alike. Spruce Meadows focuses on the organization and hosting of show jumping tournaments of unmatched quality for junior, amateur and professional athletes in a manner that reflects basic family values in a clean, green and welcoming environment that celebrates the horse and encourages the breeding and training of quality sport horses and the teaching and development of athletes. For more information on Spruce Meadows, please visit www.sprucemeadows.com.

---
Photos © Spruce Meadows Media Services. They may only be used in relation to this press release and with photo credit.