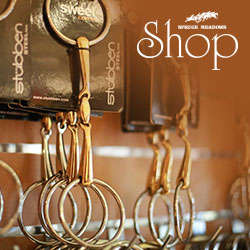 Media Releases
Ashlee Bond and Agrostar Ace the Test
2013-07-13
Ashlee Bond and Agrostar Ace the Test
in $33,000 ASHCOR Technologies Cup at Spruce Meadows
For Immediate Release
Lauren Fisher for Jennifer Wood Media, Inc.
Calgary, AB – July 13, 2013 – Ashlee Bond (USA) and Agrostar earned an exciting victory in the $33,000 ASHCOR Technologies Cup 1.50m competition on Saturday during day three of the 'Pan American' Tournament at Spruce Meadows. The pair led a five-horse jump-off out of 37 competitors to win over Canada's Kara Chad and Alberto II with Reed Kessler (USA) and Ligist finishing third.
The $40,000 Friends of the Meadows Cup Parcourse de Chasse originally scheduled for Saturday was cancelled due to inclement weather and will now be held on Sunday morning. The 'Pan American' Tournament will conclude on Sunday afternoon with the $400,000 Spruce Meadows 'Pan American' Grand Prix to wrap up the summer's five weeks of competition.

In Saturday's $33,000 ASHCOR Technologies Cup, course designer Peter Grant (CAN) set a large and technical track for the 1.50m competition. Held in the Meadows on the Green, 37 competitors attempted the course and just five were able to clear the first round without fault. For the jump-off, riders weighed their options on speed and risk as the rain started to fall and in the end, three jumped double clear.
Reed Kessler and Ligist were first to go and cleared the short course in 44.72 seconds to eventually finish third. Ashlee Bond and Agrostar cleared the course in 42.88 seconds for the win, and last to go, Kara Chad and Alberto II, cleared the course in 44.33 second to finish in reserve. Beezie Madden (USA) and Abigail Wexner's Amadora had four faults in 42.96 seconds to place fourth and Shane Sweetnam (IRL) and Spy Coast Farm LLC's Eregast Van't Kiezelhof incurred four faults in 43.28 seconds to earn the fifth place prize.

Ashlee Bond and Agrostar shined in round one and braved the rain in round two for their win
in Saturday's $33,000 ASHCOR Technologies Cup. Photos © Spruce Meadows Media Services.
California native Ashlee Bond purchased Agrostar, a nine-year-old Oldenburg stallion (Argentinus x Lupine), when he was seven. She is a half owner in partnership with his German owners Klatte KF, H.u.H. The stallion began showing with grand prix rider Richard Spooner two years ago and Bond took over the reins in 2012, quickly advancing from 1.25m on up. The pair did their first 1.30m in November last year, moved up to 1.40m over the 2013 winter and then jumped their first 1.50m competition this spring. Agrostar stepped up fast and traveled to this year's FEI World Cup Finals as Bond's second horse in April. She is now keeping him at the 1.50m height and has had a great experience showing the stallion this summer at Spruce Meadows.
"The whole series he has been amazing," Bond stated. "I had to start in the 1.45m. He was ready, but I baby him a little bit because he is green and young and really careful. He stepped right up and he has done really great things here. I could not be happier. I came with an inexperienced horse at the 1.50m and I am leaving with a very experienced 1.50m horse. It is exciting and I am looking forward to the future."

Going into the jump-off, Bond explained that she was hoping for a positive experience in their last competition of the tournament before returning to California.
"I wasn't really thinking, 'Let's go out and win it' because my horse is really green," the rider stated. "I have done maybe a handful of jump-offs at this level with him, so I was just thinking, 'Get a nice, comfortable rhythm and just try to stick with that.' He is good at turning, which helps me out a bit and he is really good off that forward pace, but people here are really fast. Even his forward rhythm is still not going to cut it every day, but it is my last class this week, so I just wanted to put in a positive round and leave going home on a good experience."
"The first round was tough," Bond said of the afternoon's track. "I thought it was really big. That is one of the toughest 1.50m tracks that I think they have built this circuit. You had to have rideability, you had to have scope, and you had to have carefulness. Everything was in there; it was not easy."

"I went early and he handled it really well," she continued. "He was actually a lot better in the jump-off I thought. He jumps so high in the first round sometimes that he actually tends to come down a little bit in the jump-off and jump more relaxed, which is kind of the goal for the first round. I was really happy with both rounds today; he was super."

Ashlee Bond was beaming in her victory gallop with Agrostar after Saturday's $33,000 ASHCOR Technologies Cup.
Photo © Spruce Meadows Media Services.
Seventeen-year-old Kara Chad also had a great experience today, finishing second with her ten-year-old Holsteiner gelding Alberto II (Acorado x Cassini I). The gelding showed with Great Britain's Nick Skelton as a seven-year-old and has been moving up the ranks from Junior Jumpers all the way to 1.50m with Chad in the last two and a half years.
"That horse is amazing and he has always been so good to me," Chad smiled after today's performance. "He has a bunch of scope and a lot of personality. I know he can do this; it is just me coming up next to him and trying to meet him at this level. He takes care of me and he is an incredible horse."
The pair showed in a derby a few weeks ago and is working on their consistency at the 1.50m level. Just this summer they have made giant leaps in their partnership.
"He is so versatile and so brave as well," Chad praised. "I thought it was a hard track and big out there today, but he handles himself so well. I am very lucky and very happy with my result."
The 2013 Spruce Meadows 'Pan American' Tournament concludes on Sunday with the $40,000 Friends of the Meadows Cup Parcourse de Chasse in the morning and the $400,000 Spruce Meadows 'Pan American' Grand Prix to be held as the finale event in the afternoon. For more information and full results, please visit www.sprucemeadows.com.
Final Results: $33,000 ASHCOR Technologies Cup
1. AGROSTAR: 2004 Oldenburg stallion by Argentinus x Lupine
ASHLEE BOND (USA), Klatte KG, H.u.H: 0/0/42.88
2. ALBERTO II: 2003 Holsteiner gelding by Acorado x Cassini I
KARA CHAD (CAN), Stone Ridge Farms LLC: 0/0/44.33
3. LIGIST: 2000 Swedish Warmblood gelding by Levantos II x Robin Z
REED KESSLER (USA), Reed Kessler: 0/0/44.72
4. AMADORA: 2003 KWPN mare by Chin Chin x Indoctro
BEEZIE MADDEN (USA), Abigail Wexner: 0/4/42.96
5. EREGAST VAN'T KIEZELHOF: 2004 Belgian Warmblood gelding by Thunder van de Zuuthoeve x Latano
SHANE SWEETNAM (IRL), Spy Coast Farm LLC: 0/4/43.28
6. VICTOR: 2002 KWPN gelding by Elmshorn x Grandeur
TIFFANY FOSTER (CAN), Artisan Farms LLC: 4/79.54
7. LASKARA R: 2003 Westphalian mare by Lordanos x Fabriano
ALISON ROBITAILLE (USA), M/M Bertram Firestone: 4/80.43
8. GAME READY: 2000 KWPN gelding by Andiamo x Polydox
CONOR SWAIL (IRL), Susan Grange: 4/81.32
9. DUNDEE VD DWERSE HAGEN: 2003 Belgian Sport Horse gelding by Caesar vd Helle x Brownboy
CAMERON HANLEY (IRL), Eleonore Paschoude & Yves Bouvier: 4/81.65
10. WOLF S: 2003 KWPN gelding by Numero Uno x Peter Pan
REED KESSLER (USA), Iron Works Partners: 5/83.19
11. PEKIN ST DENIS: 2003 Selle Francais gelding by Eyken des Fontenis x Quatubet du Rouet
CLAUDIA LORENZA O FARRILL (MEX), Terranova Kohima SL: 5/83.80
12. JUMEX SPORT ARCHIMEDS: 2000 Belgian Sport Horse stallion by Quidam de Revee x Bon Ami
SOFIA LARREA (MEX), Monica Burrillo Eguia: 5/84.08
---
Based in Calgary, Canada, Spruce Meadows is the brainchild of the Southern family who built a Show Jumping complex at the foothills of the Alberta Rocky Mountains. It was in 1976 that the first Spruce Tournaments were held, with annual spectator attendances reaching over 50,000 by the end of the decade. Today, Spruce Meadows boasts one of the greatest outdoor equestrian venues in the world and offers an incredible experience for riders and fans alike. Spruce Meadows focuses on the organization and hosting of show jumping tournaments of unmatched quality for junior, amateur and professional athletes in a manner that reflects basic family values in a clean, green and welcoming environment that celebrates the horse and encourages the breeding and training of quality sport horses and the teaching and development of athletes. For more information on Spruce Meadows, please visit www.sprucemeadows.com.

---
Photos © Spruce Meadows Media Services. They may only be used in relation to this press release and with photo credit.