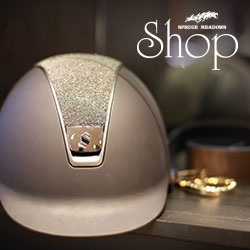 Media Releases
Reactions To The Announcement of the 2014 $1.5 Million Canadian Pacific International
2013-09-09
Reactions To The Announcement of the
2014 $1.5 Million Canadian Pacific International
Calgary, AB, Canada – September 9, 2013 – After Friday's announcement that Canadian Pacific (CP) will be the new
title sponsor for the 2014 $1.5 Million International at the Spruce Meadows 'Masters', riders, management, and the
sponsor commented on the momentous decision.
E. Hunter Harrison, CEO of Canadian Pacific, noted that prior to the start of the 2014 competition season, CP will be announcing a new charitable component of this sponsorship to raise money for the local Calgary community.

"In giving back to the community, you get paid tenfold for it. It's a golden opportunity that everybody doesn't have the opportunity to grasp. It will go a long way and mean a great deal to this community. It's a sport that our organization has a lot of great passion about; it's clearly a great fit."

"I've been around the world and seen the best. And this, in my view, is the premier show jumping facility in the world. It's nice to be associated with the best. I thank Mr. and Mrs. Southern for the vision they had back in 1975 and their family that supports this venue. We are looking for worldwide exposure and this is a great way to do it. When people talk about Spruce Meadows, they will talk about Canadian Pacific in the same breath. We want to grow and learn from this organization. You'll see our employees take a higher degree of pride in Spruce Meadows."

"When you talk to riders, there are usually five things they want on their resume: Olympic gold, a World Equestrian Games gold, a World Cup Final win, they'd like to have Aachen, and they'd like to have the Spruce Meadows International. We look forward to next year."

Linda Southern-Heathcott, President of Spruce Meadows, noted that it's not just the 'Masters' where we will see CP in the sponsors' presentation, and that Calgary will benefit as well.

There are seven past winners of the International here this year, and some of them commented about the increase in prize money, the history of the class, and what it means for the riders to have a $1.5 million competition at next year's 'Masters'.

Ian Millar, 1987, Big Ben

"It is outstanding to welcome Canadian Pacific back to Spruce Meadows and the closing grand prix at the 'Masters'. It's a significant increase in prize money and it just makes a great statement about the sport when a premier Canadian corporation like Canadian Pacific believes in show jumping to that extent. That they would get behind us and Spruce Meadows is fantastic. Spruce Meadows is widely recognized as one of, if not the best, show jumping venues in the world. It's great to couple that with one of the greatest railroad companies in the world."

Beezie Madden 2005, Judgement

"Spruce Meadows set the bar originally with the $1 Million, and now they're setting it to another level. Between them and CP, it's fantastic that they keep coming up with more and more money. It's hard to raise money, so it's unbelievable what they've gotten done here. The International is something we aim for every year. If you asked any rider in the world, this would be one of the classes on the list to win in their career. It's a goal that you've accomplished and to have that on your resume really means something."

Eric Lamaze 2007, 2011, Hickstead

"I'm very excited to learn that Canadian Pacific will be the new sponsor of the grand prix, and even more excited to learn that the prize money will increase to $1.5 million. Any time we have the opportunity to compete for big prize money it makes for great competition, and to do it at Spruce Meadows makes it even more special. Spruce Meadows has always been my favourite venue to compete at, and now we have even more reasons to love coming to the 'Masters'."
Other past International winners at this year's 'Masters' were:
Michael Whitaker, 1989, Next Mon Santa, 1995, Everest Two-Step
Leslie Howard, 1997, S'Blieft
Eugenie Angot, 2006, Cigale du Tallis
Olivier Philippaerts, 2012, Cabrio van de Heffinck
To learn more about Canadian Pacific, please visit www.cpr.ca.
Visit www.sprucemeadows.comto find out more about Spruce Meadows, the 'Masters', and the International.