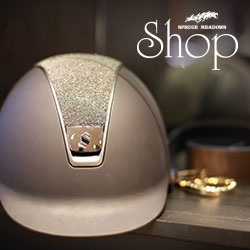 Media Releases
Christmas Spirit Lights Up at Spruce Meadows
2013-12-05
(SPRUCE MEADOWS, Calgary, AB): Beginning Friday, December 6, 2013, Spruce Meadows invites everyone to enjoy Christmas Lights at Spruce Meadows, presented by: Scotiabank, Bennet Jones, ATCO Group and Akita Drilling Ltd.

Spruce Meadows Christmas Lights on the frozen Pond. Photo Credit: Spruce Meadows Media
With nearly 80 kilometers of lights and numerous displays aglow throughout Spruce Meadows, it is truly a winter wonderland for the whole family to enjoy. Be our guests and bask in the glow of the season each evening until January 6, 2014.
If you have the entire family for the holiday season, or are just a couple looking for a unique and cost free outing, why not come and enjoy the season at Spruce Meadows?
With one of the best outdoor rinks in Calgary, the Spruce Meadows Pond will soon open for skating, pond hockey and country curling. Strap on some skates, grab your stick or broom and bring your friends to enjoy Winter Games at Spruce Meadows.

Enjoying a friendly game on the Pond. Photo Credit: Spruce Meadows Media
After an amazing season of sport and a memorable International Christmas Market, Spruce Meadows is excited to begin December with an amazing light display and fun and games for all.
Merry Christmas and Happy Holidays from Spruce Meadows!
---
For more information, visit the Spruce Meadows website at www.sprucemeadows.com.