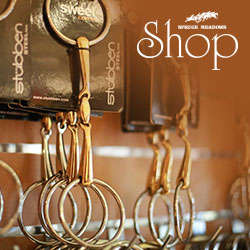 Media Releases
February Classic I
2014-02-04
February Classic I - Important Update
The team at Spruce Meadows is delighted with the huge entry we have received from athletes wishing to attend the February Classic I. Thank you for the wonderful support. With the closing date passed and the entries tallied, we find we have numbers that surpass those of last year's February Classic I.
In order to ensure that your experience at Spruce Meadows is the best it can possibly be, we have taken into account the hours in the day in order to run all of the rounds - it simply cannot be done in one ring. Therefore, in an effort to keep the competition days manageable and not too arduous for athletes, coaches and parents, and in an effort to offer the best possible event, the competitions have been divided into two separate rings.
Spruce Meadows has the enviable ability and flexibility to offer the athletes two competitive indoor arenas: the Equi-Plex and Hall E. Each arena offers a competition ring and a hitching ring. The 0.5M - 0.8M divisions will be held in Hall E and the 0.9m – 1.20m divisions will be held in the Equi-Plex. These two rings will run from approximately 8:00 a.m. until 5:00 p.m. both days. Spruce Meadows has hired professional course designers dedicated to each competition ring. The rings will be equipped with beautiful jumps and top quality Martin Collins footing.
Hall E was the site of the Welcome Series in January and the feedback from our competitors has been very enthusiastic. We are thrilled that Spruce Meadow's facilities are so expansive that we are able to offer both of these arenas for our athletes.
Spruce Meadows continues to be committed to providing you with the best show jumping experience possible and we look forward to welcoming you on Saturday and Sunday for the February Classic I.