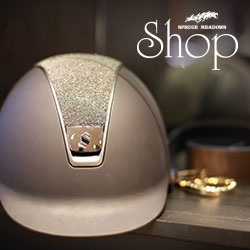 Media Releases
*FOR IMMEDIATE RELEASE* 2014 'May Classic'
2014-05-02
*FOR IMMEDIATE RELEASE* 2014 'May Classic'
With the current weather situation in Southern Alberta Spruce Meadows will be not be holding the competitions on Chinook Ring EAST, Chinook Ring WEST and Meadows on the Green for Saturday May 3rd 2014. The pony competitions originally set to run on the Main Sand Ring have been moved to the Riding Hall and have a new scheduled start time of 10:00am with competition #101 French Family Pony Hunter.
Moving forward – the schedule has been modified for Sunday May 4th 2014 and has been revised to hold the following events in the following locations:
- The Main Sand Ring will host competitions #108, #112, #116, #119, #122, #123
- The Chinook Sand Ring will host competitions #126, #127, #131, #134, #137
- The Meadows on the Green or Riding Hall – weather pending - will host competition #142
o Competition #142 Birchcliff Energy will now be offered as a combined 1.30m-1.40m Grand Prix
- Prize money for the competitions on Sunday May 4th is being adjusted.
Once the Spruce Meadows Organizing Committee understands what Mother Nature has in store for Southern Alberta for Sunday May 4th we will update the competition plan.
If you have any questions or concerns, please contact the Tournament Office at 403.974.4516 or by email tournaments@sprucemeadows.com
Sincerely,
The Spruce Meadows Team