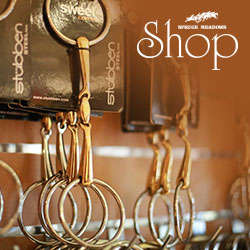 Media Releases
Ireland Wins $125,000 Furusiyya FEI Nations Cup™ Presented by Scotiabank at Spruce Meadows
2014-06-13
For Immediate Release

Calgary, AB, Canada – June 13, 2014 – The $125,000 Furusiyya FEI Nations Cup™ presented by Scotiabank was held during the Spruce Meadows 'Continental' Tournament CSIO 5*, and seven teams from four countries competed for top honors. Team Ireland rode to victory with team members Shane Sweetnam/Eregast vant Kiezelhof, Richie Moloney/Slieveanorra, Darragh Kenny/Sans Souci Z, and Conor Swail/Lansdowne. Earlier in the day, Kenny had top honors with Postage Stamp Farm LLC's Prof de la Roque over a large field of 91 competitors in the $40,000 AltaGas Cup 1.45m.
The Irish team celebrates their victory on the podium.

The 'Continental' CSIO 5* Tournament continues through the weekend with the $85,000 Talisman Energy Cup 1.50m on Saturday, June 14, and the $210,000 CP Grand Prix on Sunday, June 15.
The $125,000 Furusiyya FEI Nations Cup™ presented by Scotiabank was the final regional qualifier for North and Central America in the Furusiyya FEI Nations Cup™ Series. While Ireland won the competition, it was Canada and the United States who qualified from the region for the final this October in Barcelona.
Richie Moloney and Slieveanorra

Ireland took the second win in a row at the Furusiyya FEI Nations Cup™ at Spruce Meadows. Led by Chef d'Equipe Robert Splaine, the four riders put in solid performances in both rounds. Splaine remarked, "It's an achievement. To win here is a fantastic honor. My job is easy; I had four guys who did their best in the ring. It's a credit to them that they made a very difficult job look easy. A particular thanks to Scotiabank and to Spruce Meadows for putting on a great show again, (as well as) the owners of all the great horses, and the grooms who play a significant part."
Swail and Moloney were a part of last year's winning team as well, and they spoke to standing on the podium for the second year in a row. "The Americans were pressing us very hard, and we just kept pulling in clear rounds. It was a fantastic achievement for all of us," Swail said. Moloney added, "It's great to have an opportunity to compete in a Nations Cup, especially here at Spruce Meadows since it's such a great facility. It's always great to represent your country."
Darragh Kenny and Sans Souci Z

In the first round, Kenny and Caroline Lloyd's Sans Souci Z were the only totally clear trip for Ireland, despite losing a shoe before the fourth fence. "I was turning to number four, and I felt him slip a little bit. I knew the time allowed was still tight, so I had to be as quick as possible," Kenny recalled. After getting the shoe put back on, they returned in the second round to have just one time fault.
Moloney and Sweetnam both had one time fault in round one and bettered their scores with clears in the second round. "When we walked the course, we definitely thought it was a challenge," Sweetnam said. "(Course designer) Anthony (D'Ambrosio) did a great job. It was plenty big jumps out there. We were neck and neck with the Americans."
Shane Sweetnam and Eregast vant Kiezelhof

After the first round, Ireland sat in first place with just two faults, while the United States "Stars" team had just four faults. Swail and Lansdowne did not have to return for the second round. The final score for Ireland after two rounds was three faults.
Conor Swail and Lansdowne

The "Stars" team added four faults in round two to finish on eight faults for second place. They were led by Charlie Jayne and Chill R Z, owned by Alex R. Jayne, who were the only double clear combination on the day with no jumping or time faults.
Jayne and Chill R Z went in fresh to the Nations Cup having not shown at Spruce Meadows this year before today. "He felt fantastic. He walked straight into the ring," Jayne affirmed. "He jumped a great first round and even better the second round. I couldn't be happier with him. I felt confident going early, knowing that he's a solid horse and he'll perform with any conditions."
Jayne said he was "a little surprised" that he was the only double clear of the competition, but noted that time did play a factor in the class. "Riders took more chances than they would," he said. "I rode it more like a speed round (in) the first round."
Charlie Jayne and Chill RZ

With the qualifier at Spruce Meadows and this year's new event in Coapexpan, Mexico, there are now three Furusiyya FEI Nations Cup™ qualifiers for North and Central America. Jayne said, "It's great to have another Nations Cup in North America. It's very important that we have this Nations Cup, and it's great what Furusiyya and the FEI are doing."
Splaine concluded, "This is top sport. I go to all of the Nations Cup shows. It was significantly tougher (here) than last year. They haven't missed a beat at Spruce Meadows."



Darragh Kenny Continues Winning Streak

There were 91 entries in the $40,000 AltaGas Cup 1.45m, making for a top jump-off of 11 horse and rider combinations. The early leader was Daniel Bluman (COL) on Believe, owned by Blue Star Investments. They set the time at 36.72 seconds, which held up for third place.
Four horses later, the time was dropped to 35.30 seconds by Eric Lamaze on Artisan Farms LLC's Fine Lady 5, which looked good for the win but wasn't quite enough when the last horse entered the ring.
Sitting in the final position in the jump-off, Kenny knew what he had to do for victory. "I knew Eric had to be very fast," Kenny acknowledged. "He's a very careful horse, and I just said 'Ok, jump one, as tight as I can back to two, go to three, and then just relax to the double (combination), and then just go as fast as I could."
The plan worked when Kenny and Prof de la Roque, an 11-year-old Selle Francais gelding by Kannan x Damiro, were efficient through the first five jumps on course and positively blistering through the final three jumps. They brought the winning time down to 34.42 seconds.
Darragh Kenny and Prof de la Roque

The victory and good ride for Prof de la Roque was a confidence builder for the horse, who slipped in a turn last week in the International Ring. "He came back this week, and he was a little bit worried about that. He was a little fresh, so he was a little bit tense the first day, and it didn't go exactly to plan. Today he was amazing. He's funny. Sometimes he's so cocky and then sometimes, (he says) 'Oh, you have to be there for me.'"
Kenny felt that the smaller Meadows on the Green ring suited Prof de la Roque. "The jumps come up a lot faster in here, and it's very careful jumping in this ring. In the big (International) Ring, the jumps hold them off a little bit," he noted. "In this ring, they don't all. It's a little bit more difficult in that, I find anyway. That's why it suits him. My plan was always to try and do well in one of these classes this week."
Kenny said that he doesn't ride Prof de la Roque "all that much" when they're not getting ready for the competition ring. "Delphine who works for us rides him a good bit. He's kind of a high, energetic horse. She gets on really well with him and keeps him really relaxed. I ride him every so often," he explained.
Darragh Kenny raises the AltaGas winner's trophy with
Debbie Stein, Sr. Vice President & CFO, AltaGas.

While he is still deciding Prof de la Roque's schedule for the rest of the week, Kenny does know that he will lean on this horse more in the final three weeks of the Spruce Meadows Summer Series when some of his other horses travel to Europe. "He's a great horse to have like that. I'm very lucky to have so many nice horses and so many people to own those great horses," he said.
Final Results: $40,000 AltaGas Cup 1.45m
1. PROF DE LA ROQUE: Selle Francais / G / 11 Kannan x Damiro
DARRAGH KENNY (IRL), Postage Stamp Farm LLC: 0/0/34.42
2. FINE LADY 5: Hanoverian / M / 11 Forsyth x Hauptstutbuch
ERIC LAMAZE (CAN), Artisan Farms LLC: 0/0/35.30
3. BELIEVE: Warmblood / M / 8 Ulcato x Burgraaf
DANIEL BLUMAN (COL), Blue Star Investments: 0/0/36.72
4. CASSINJA S: Zweibrucker / M / 8 Carinjo x Cassini I
CHARLIE JACOBS (USA), CMJ Sporthorse LLC: 0/0/36.77
5. UTAH: Dutch Warmblood / G / 13 Andiamo x Jus de Pomme
LESLIE HOWARD (USA), Utah Group: 0/0/36.79
6. AMPARO Z: Zangersheide / G / 11 Andiamo Z x Calido I
RICHARD SPOONER (USA), Legacy Stables LLC: 0/0/36.85
7. INDIANA 127: Dutch Warmblood / G / 12 Indoctro x Unknown
ANGEL KAROLYI (VEN), Hollow Creek Farm: 0/0/37.53
8. ALFIE: Warmblood / G / 9 Luidam x Quat Sous
EDUARDO SANCHEZ NAVARRO (MEX), Eduardo Sanchez Navarro: 0/0/38.18
9. WELFARE: Dutch Warmblood / G / 11 Pacific x Zortin
ANDREW RAMSAY (USA), Shalanno Farms LLC: 0/0/39.42
10. ALPHA VDL: Dutch Warmblood / G / 9 Corland x Emilion
DARRAGH KENNY (IRL), Eva Castegren: 0/4/37.15
11. SUMAS ZORRO: Irish Sport Horse / M / 10 Ard Vdl Douglas x Unknown
SAMEH EL DAHAN (EGY), Joanne Sloan Allen: 0/4/40.85
12. RAGING BULL VANGELIS S: Belgian Warmblood / S / 16 Nonstop x Indocrtro
NAYEL NASSAR (EGY), Nayel Nassar: 1/73.85
Competition on Saturday at the 'Continental' includes $8,000 Friends of the Meadows Cup 1.45m in the North American Ring and the $85,000 Talisman Energy Cup 1.50m in the Meadows on the Green. For more information and full results, please visit www.sprucemeadows.com.
Based in Calgary, Canada, Spruce Meadows is the brainchild of the Southern family who built a Show Jumping complex at the foothills of the Alberta Rocky Mountains. It was in 1976 that the first Spruce Tournaments were held, with annual spectator attendances reaching over 50,000 by the end of the decade. Today, Spruce Meadows boasts one of the greatest outdoor equestrian venues in the world and offers an incredible experience for riders and fans alike. Spruce Meadows focuses on the organization and hosting of show jumping tournaments of unmatched quality for junior, amateur and professional athletes in a manner that reflects basic family values in a clean, green and welcoming environment that celebrates the horse and encourages the breeding and training of quality sport horses and the teaching and development of athletes. For more information on Spruce Meadows, please visit www.sprucemeadows.com.

Photos © Spruce Meadows Media Services. They may only be used in relation to this press release and with photo credit.