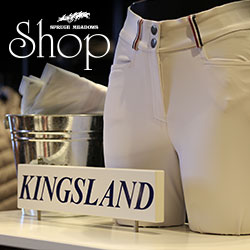 Media Releases
Spruce Meadows Earns TripAdvisors' Certificate of Excellence
2014-06-27
For Immediate Release
Spruce Meadows would like to extend a sincere thanks to the dedicated fans, athletes and first time visitors to Spruce Meadowsfor all of your complimentary reviews. By submitting your honest feedback, comments and ratings, Spruce Meadows has once again been awarded a Certificate of Excellence from the world's largest and trusted travel site, TripAdvisor.ca.
TripAdvisors' Certificate of Excellence signifies that Spruce Meadows has consistently earned outstanding feedback from travelers who have experienced at least one of the some 300 events Spruce Meadows hosts annually in addition to our International Show Jumping tournaments. With each new year Spruce Meadows looks for ways to improve the experience for each of our guests, and we see great value in the feedback received from the thousands of visitors who join us at Spruce Meadows each year. TripAdvisor has, and will continue to be, a successful tool for travel advice, travelers' choice ratings, and for visitors from around the world to share their Spruce Meadows experience.
The six week stretch of the Spruce Meadows Summer Series has now reached its midpoint, with the CSI 4* 'Canada One' Tournament well underway. The 'North American' Tournament running July 2-6, will provide great family fun, a unique shopping experience and – of course – exhilarating sport from the world renowned International Ring.
The Spruce Meadows CSI 5* 'Pan American' Tournament, running July 10-13, will end the six week series with FEI level competitions on the stunning Meadows on the Green Ring.The grand finale to the Spruce Meadows Summer Series is the $400,000 Pan American Grand Prix, presented by ROLEX on July 13.
Visit www.sprucemeadows.com for full tournament information, a calendar of events, shopping at Spruce Meadows and streaming live feed of FEI competitions.