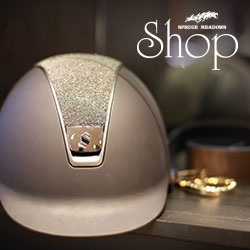 Media Releases
The Alberta Kennel Club Dog Show
2014-07-31
The Dogs Have Arrived!
Preparations for the Alberta Kennel Club Summer Classic dog show are underway, with the event officially opening at the Spruce Meadows grounds tomorrow, Friday, August 1, and running through to Monday, August 4.
More than 1,500 canines and their human companions will be competing each day at the Summer Classic in obedience trials, rally obedience trials, scent hurdling, agility and conformations coveted for Best in Show.
Have you ever wondered why some dogs look the way they do, or have those interesting haircuts? Come learn about why purebred dogs were bred to look a certain way and do specific jobs. You can learn about the variety of dog breeds, furthering your research into what breed is best suited for your lifestyle. Dog shows are also a great place to celebrate our canine friends, and to watch some great competitive sport.
Tickets are available at the gate, with admission as follows:
Adults $10; Youth (12-18) $5; Seniors $5 & Children (12 and under) Free.
The dog show will be open for the following hours:
Friday, August 1 8:30 am – 6:00 pm
Saturday, August 2 8:30 am – 6:00 pm
Sunday, August 3 8:30 am – 6:00 pm
Monday, August 4 8:30 am – 6:00 pm
For more information on the Alberta Kennel Club Summer Classic, please visit www.albertakennelclub.org
If you have any questions regarding this press release, please contact Spruce Meadows at 403-974-4200 or send us an email.