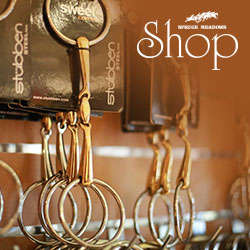 Media Releases
Snow at the 'Masters' Tournament!
2014-09-09
Snow at the 'Masters' Tournament
Snow is not a common occurrence in September, however Mother Nature has brought a fresh coat of it to Calgary and has turned Spruce Meadows into a true winter wonderland – just in time for the 2014 'Masters' Tournament, September 10 – 14! Despite the cooler climes, the team at Spruce Meadows is working hard to ensure that the competitions and special features are held in the best way possible.
Currently, the competitions for the International Ring remain as originally scheduled for tomorrow, Wednesday, September 10th and the RCMP Musical Ride will perform in the Riding Hall Riding Arena for tomorrow. The competitions originally scheduled on the Meadows on the Green and All Canada Rings have been postponed to Saturday. Please click here for a full competitions schedule.
The Exhibits Program is running as originally scheduled from Wednesday through Sunday, with vendors in the Equi-Fair, Gallery on the Green, and Plaza. It is the perfect opportunity to get out of the snow and into some excellent shopping! Click here for a full list of vendors and hours of operations.
We thank all of our visitors for your patience during this rather unpredictable show from Mother Nature, and encourage our fellow Calgarians to brave the snow and come out to support our visiting international athletes.
Please stay tuned for further updates, and follow us on our website, Facebook, Twitter, Instagram, YouTube & Pinterest for the latest information.