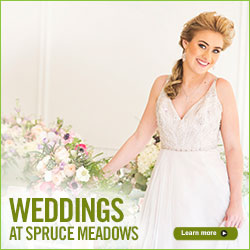 Media Releases
The Foals Have Names
2014-09-12
The Foals Have Names!
Congratulations to the winners of Name the Foal, presented by TELUS! The winning names for this year's foals are L'Espoir, Laciana, and Let's Wolke.
Thank you so much to everyone who participated and to TELUS – we look forward to seeing these future show jumpers in the ring!