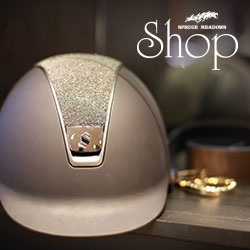 Media Releases
Oktoberfest Tournaments I & II
2014-09-26
Oktoberfest Tournaments I & II
Spruce Meadows is excited for the Oktoberfest I & II Tournaments to finish our 2014 season. These two tournaments are offering increased prize money, for a total of $150,000 over the two weeks of show jumping as well as challenging courses, under the course design of top Canadian course designers, Peter Grant and Peter Holmes. These tournaments will give you the platform to hone your show jumping skills at, we hope you would agree, one of the best venues in the world, with beautiful jumps with excellent footing.
If you have not received our prize list, please check the Spruce Meadows website. Here, you will find the prize list and entry form for the tournaments. Please be sure to submit your entry by the October 3 deadline and if you have any questions, do not hesitate to contact the Tournament Office at 403-974-4200 or email tournaments@sprucemeadows.com.
Spruce Meadows is open 365 days a year, and we welcome visitors during the Oktoberfest tournaments. Parking and admission are complimentary, and the newly-renovated Spruce Meadows Tack Shop is open and stocked with riding apparel, tack, gifts and more. Be sure to stay tuned to the Spruce Meadows website and follow us on Facebook and Twitter for information on upcoming sales and promotions in the Tack Shop.
Please do not hesitate to contact us at 403-974-4200 / information@sprucemeadows.com if you have any questions or require any additional information.
We hope to see you here!