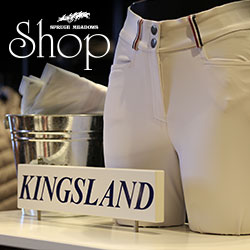 Media Releases
Spruce Meadows Tournament Packages
2014-12-11
Spruce Meadows Tournament Packages
Deadline Extension
Looking for an amazing gift for the rider in your life? The Spruce Meadows Tournament Packages for next year's February and March Tournaments are the perfect answer!
We know that this time of the year is so busy, so we are extending the deadline for the packages, right up until December 24, 2014! The packages can be purchased online, via our online store and there are six different packages to choose from.
Looking for another perfect gift? Our online store offers beautiful gift packages, including a grooming kit, a stocking filled with horse treats, a bath kit, and a rider package. These great gift ideas and more can also be found on our online store.
If you have any questions about the tournament packages, or about any of our gifting ideas, please do not hesitate to contact us at 403.974.4200 or via email at information@sprucemeadows.com.