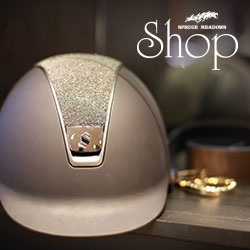 Media Releases
The Spruce Meadows May Classic I
2015-05-01
Spruce Meadows is delighted to announce the launch of our Outdoor Tournament Season!
The Spruce Meadows 'May Classic' series begins Saturday, May 2nd, with divisions ranging from 0.50m to 1.20m. Show Jumping continues Friday May 8th with the May Classic II, offering 0.70m to the 1.40m jumper divisions.
With great anticipation for the start of the season, and only weeks away from the Summer Series of tournaments, the team behind the Shops at Spruce Meadows is excited to offer not one, but two active and convenient locations within the Spruce Meadows footprint.
Now open in Paddock Park, the fresh and improved Tack Shop Pavilion will offer our fabulous Spring/Summer collections from top, highly anticipated brands like ANIMO, Kingsland, Katherine Lilly and Asmar! Additionally, all your equine grooming, health and hardware products will be conveniently housed for the season within this fantastic location.
Join us this weekend for great sport, atmosphere, shopping and Pub Fare available with the season opening of everyone's favorite, Time Faults Pub.
If you can't be with us in person, be sure to check out Spruce Meadows competition results as they happen, by selection the Live Results tab on the Spruce Meadows website.
Spruce Meadows wishes all May Classic One athletes the very best of luck in this weekend's competitions; we hope you enjoy.