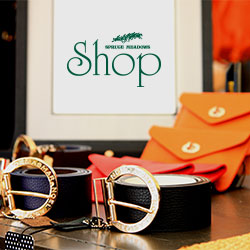 Media Releases
'Continental' Tournament CSI 5* 2015
2015-06-11
'Continental' Tournament CSI5*
With one week of competition complete, FEI competitions move over to the Meadows on the Green ring for CSI 5* competition for the 2015 'Continental' tournament. Running June 11th to June 14th, the 'Continental' tournament awards over $650,000 in prize money to some of the world's top riders.
Competition will be heating up as veterans and young riders take to the Meadows on the Green ring for 7 FEI sanctioned competitions. After a string of second place finishes, Conor Swail (IRL) will be looking for the first FEI win of the season, defending his title in the Husky Energy Classic. Coming off the first Grand Prix win in 2015 at Spruce Meadows, Kent Farrington (USA) looks to continue his streak as no3 in the world FEI rankings. Defending champion in the $210,000 CP Grand Prix, McLain Ward (USA), will be bringing Rothchild out of the stable for the first time this summer. With selection trials finished for the Pan American games held in Toronto later this summer, teams will be focusing on preparing their horses over the next 4 weeks of competition.


McLain Ward (USA) and Rothchild jumping in 2014, return this year to defend their CP Grand Prix title.
The 'Continental' tournament also provides the Junior/Amateur riders the opportunity to shine at Spruce Meadows. Four of the Spruce Meadows grass arenas will be hosting competitions for less seasoned riders, and will continue to challenge both the athletes and horses. Water jumps, the devil's dyke, the table top and natural obstacles are featured in the All Canada Ring, as well as the in the North American Ring. You may see local riders from Alberta, or international seasoned pros coaching the next up incomers hoping to one day enter under the clock tower of the International Ring at Spruce Meadows.


Pony rides available on Saturday & Sunday of the 'Continental' Tournament.
The second Y2 Junior Rider Award, sponsored by Bretton and Kara Chad will be presented on Sunday, prior to the start CP Grand Prix on the Meadows on the Green Ring. Throughout the Spruce Meadows Summer Series, five junior riders will receive $3,000 each for the further development of their equestrian career. Each tournament winner will receive a cooler, a personal trophy and their name on the Y2 Junior Rider Award perpetual trophy.
The 'Continental' tournament has complimentary seating, so no tickets are required. Complimentary Parking is also available throughout the week in Lot#7, and RV sites can be reserved by visiting our tickets page on the Spruce Meadows website: www.sprucemeadows.com.