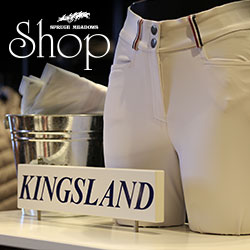 Media Releases
Oktoberfest Run at Spruce Meadows
2015-10-02
Oktoberfest at Spruce Meadows!
Spruce Meadows will celebrate its final leg of the "40km for 40 Years" challenge tomorrow at the Oktoberfest Run, October 3 @ 1:00PM. Part of the inaugural Spruce Meadows Run Series, the Oktoberfest Run 5K/10K course will tour hundreds of runners through the beautiful paths and trails of Spruce Meadows.

Promptly after the runners cross the finish line and receive their commemorative medal, Spruce Meadows will recognize the six charities participating in the Spruce Meadows Run Series. Each run in the series looks to benefit a charity through online pledged donations. The Run Series successfully raised thousands of dollars for the organizations and the Oktoberfest Run celebrates their participation.

The afternoon's festivities will kick off with top finisher awards and prizes in different age categories and accumulative times over the four 10km races. All participants registered for the "40km for 40 Years" challenge are eligible.

We invite the media and our corporate partners to join us for an Oktoberfest celebration from 1:30pm – 4:30pm in the Equiplex, Spruce Meadows for live band performances, Big Rock Brewery tastings, bratwurst provided by GreatEvents, TELUS photo booth, shopping and more!

ADMISSION: FREE with Race Bib
GENERAL ADMISSION: $5.00 per person (cash/credit)
12 & under, and 65+ are FREE
PARKING: Lot 7 (No additional parking fees apply)
LOCATION: Equi-plex building, Spruce Meadows* 1:30pm - 4:30pm
*please exit Tournament Lane off of 22X, follow signs to Lot 7 on left hand side.
Alcoholic beverages will only be served to persons 18+ with a government issued photo ID.

Register for the Oktoberfest Run 5K/10K on race day, October 3, @ 1:00PM. NO LATE FEES APPLY! Registration includes FREE admission to Oktoberfest after party, FREE Bratwurst, Run Series SWAG Bag and commemorative finisher's medal. Click here to register!

Based in Calgary, Canada, Spruce Meadows is the creation of the Southern family who built a Show Jumping complex at the foothills of the Alberta Rocky Mountains. It was in 1976 that the first Spruce Tournaments were held, with annual spectator attendances reaching over 50,000 by the end of the decade. Today, Spruce Meadows boasts one of the greatest outdoor equestrian venues in the world and offers an incredible experience for riders and fans alike. Spruce Meadows focuses on the organization and hosting of show jumping tournaments of unmatched quality for junior, amateur and professional athletes in a manner that reflects basic family values in a clean, green and welcoming environment that celebrates the horse and encourages the breeding and training of quality sport horses and the teaching and development of athletes. For more information on Spruce Meadows, please visit www.sprucemeadows.com.
Photos © Spruce Meadows Media Services. They may only be used in relation to this press release and with photo credit.