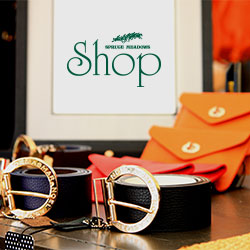 Media Releases
Spruce Meadows Announces Massive Geotextile Warm-up Ring Initiative
2015-12-17
Spruce Meadows Announces Massive Geotextile Warm-up Ring Initiative
While they are covered in fresh snow at the moment, work is already underway for a complete renovation of five Spruce Meadows warm up rings to be ready prior to the start of the 2016 Spruce Meadows Summer Series. Following an immensely successful 40th Anniversary Season, Spruce Meadows is already hard at work preparing for the 2016 season of sport. A major element of that preparation includes installing new drainage, subsurface infrastructure and Geotextile all weather style footing in each of the North American, Chinook, All Canada (main), Rocky Mountain and All Alberta warm up rings.
"This $1.5 million expenditure is dedicated to the horses, owners, trainers and riders to improve their overall Spruce Meadows experience," says Spruce Meadows president, Linda Southern-Heathcott. "The Spruce Meadows team understands and is sensitive to the fact that competition horses spend 98% of their time training and under saddle in warm up rings. As such, the quality of that footing is paramount. Spruce Meadows, of course, is still committed to having the best grass tournament rings in the world, but as an Organizing Committee we must always consider all of the facilities and constantly try to improve them. In 2016 those improvements will come to our warm up rings."
The advance, design, preparation and material procurement is currently underway inside the maintenance and operations facilities at Spruce Meadows. Once the advance work, ground preparation and subsurface work has concluded the new materials will be installed and prepared for the arrival of the horses competing at the 2016 Spruce Meadows Summer Series.