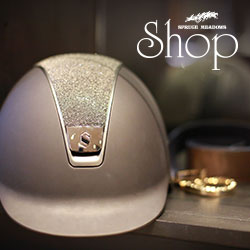 Media Releases
In Memory of Ronald D. Southern
2016-01-21

RONALD D. SOUTHERN
C.C., C.B.E., A.O.E., B.Sc., LL.D • 1930 – 2016

It is with great sadness that Spruce Meadows announces the passing on January 21, 2016 of its
Founder and Co-Chairman, Ronald D. Southern.

In April of 1975 the Southern family officially opened Spruce Meadows. Over the last 40 years, Spruce Meadows, as a result of the leadership and vision of Ron Southern, has become an iconic sports venue and is today recognized as the leading venue in the world for international show jumping.

The Founder's simple recipe of "Good Friendship, Good Commerce and Good Sport" has provided valuable guidance and a wonderful platform for Spruce Meadows through the decades. So too has his genuine lifelong commitment to excellence, which he brought to everything in his life.


EXCELLENCE
"Going far beyond the call of duty.
Doing more than others expect.
This is what excellence is all about.

It comes from striving for and maintaining the highest standards,
looking after the smallest detail and going the extra mile.

Excellence means caring.
It means making a special effort to do more."

- R.D. Southern
Click here for Obituary & Condolences
A funeral service will be held at 11:00 am on Thursday, January 28, 2016 at
Spruce Meadows, 18011 Spruce Meadows Way S.W., Calgary. Please arrive early if you are wishing to attend.
In lieu of flowers, if friends so desire, donations will be gratefully received by the Juvenile Diabetes Research Foundation (JDRF), Mr. David Prowten, President and C.E.O, 2550 Victoria Park Avenue, Suite 800, Toronto, Ontario, M2J 5A9. Or, alternatively, contributions can be gratefully made to the Spruce Meadows Beautification Fund, c/o Spruce Meadows, R.R. #9, Calgary, Alberta, T2J 5G5. Donations to both can also be made online at www.sprucemeadows.com/memorial.
Those wishing to pay their respects can also do so at McInnis & Holloway (Park Memorial), 5008 Elbow Drive S.W., Calgary on Wednesday, January 27, 2016 from 6:00pm – 8:00pm.