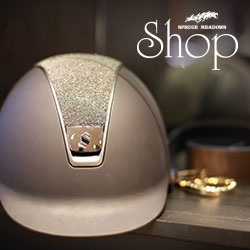 Media Releases
The Spruce Meadows May Classic II Tournament
2016-05-17
Another fabulous weekend of show jumping took place, Friday, May 13th through Sunday May 15th, with the continuation of the May Classic Series at Spruce Meadows.
Fantastic weather, charitable spirits, and entertaining sport drew many first-time visitors and long-time fans to the May Classic II on the Chinook and Orchard Competition Rings.
The Spruce Meadows Horse Program saw great success over courses designed by Canadians Peter Grant and Joe Rycroft. The team consisted mostly of up and coming prospects of the program as well as a few mounts for Spruce Meadows professionals Kelly Koss-Brix and Chris Surbey, in preparation for their upcoming tournament road trip to Edmonton, Alberta and Langley, BC prior to the Spruce Meadows Summer Series. Please see below for our Spruce Meadows Horse Program results listing.
The Spruce Meadows Leg Up foundation ran its 50/50 Draw in support of the Fort McMurray Disaster Relief fund. Through this budding initiative and thanks to the support of our visitors and competitors alike, Spruce Meadows has managed to raise $2,500 in support of our Alberta neighbors in need.
Excitement is ramping up with the 'National' Tournament, presented by ROLEX just around the corner. Spruce Meadows has begun preparing the grounds to welcome 1000 horses and their support teams for another great summer.
Spruce Meadows has welcomed the first two of its three foals to participate in the 2016 Name the Foal, presented by TELUS contest. Join us June 8th for their debut on the International Ring. And stay tuned to the Spruce Meadows social feeds for updates!
RESULTS – May Classic II Tournament
Friday:
0.90m
Cascalido: Clear
1.10m
Cempinsky SM: Clear
Rialto SM: Clear & 3rd Place
1.20M
Penelope: Clear
1.30m
Chili Pepper SM: Clear & 1st Place
1.40m
Quetchup De La Roque: Clear & 2nd Place
Saturday
0.90m
Branson: 1 Time Fault
1.10m
Cora: Clear & 6th Place
Evergreen SM: Clear & 4th Place
1.20m
Cadillac SM: Clear
1.30m
Cavarola SM: Clear & 1st Place
Sunday
0.90m
London: 1 Time Fault
1.10m
Cempinsky SM: Clear & 5th Place
Cora: 1 Time Fault
Rialto SM: 4 Faults
Evergreen SM: Clear & 2nd Place
Ecolino: Clear & 7th Place
1.20m
Penelope: Clear
Cadillac SM: Clear
1.30m
Darosso VDL: Clear & 2nd Place
Chili Pepper SM: Clear & 1st Place
Based in Calgary, Canada, Spruce Meadows is the creation of the Southern family who built a Show Jumping complex at the foothills of the Alberta Rocky Mountains. It was in 1976 that the first Spruce Tournaments were held, with annual spectator attendances reaching over 50,000 by the end of the decade. Today, Spruce Meadows boasts one of the greatest outdoor equestrian venues in the world and offers an incredible experience for riders and fans alike. Spruce Meadows focuses on the organization and hosting of show jumping tournaments of unmatched quality for junior, amateur and professional athletes in a manner that reflects basic family values in a clean, green and welcoming environment that celebrates the horse and encourages the breeding and training of quality sport horses and the teaching and development of athletes. For more information on Spruce Meadows, please visit www.sprucemeadows.com.

Photos © Spruce Meadows Media Services and Katherine Wallis-Dunne . They may only be used in relation to this press release and with photo credit.