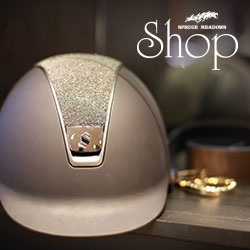 Media Releases
'Dashing Through the Glow' - A Go!
2016-12-06
FOR IMMEDIATE RELEASE: Calgary, Alberta - The arrival of this December cold snap has not deterred hundreds from registering for this Friday evening's "Dashing Through the Glow" fun run at Spruce Meadows. Close to 400 runners of all ages, many in the last 24 hours, have already registered to be the first to experience the spectacular Spruce Meadows Christmas Lights over the 2 and 5 KM routes laid out throughout the property.
Runners, and those cheering them on, will start and finish the event from the warmth and comfort of the Spruce Meadows Equi-Plex. Here they will also enjoy festive décor, entertainment, an energetic warm up routine and great food and refreshments.
This annual Christmas season run at Spruce Meadows is truly special, and the bite in the air this Friday is sure to add to the memories. After the run more happy memories are sure to follow with all proceeds going to the Seniors Secret Service which will make this holiday season a special one for seniors in need.
Registration for the "Dashing Through the Glow" fun run continues through until race time this Friday evening at Spruce Meadows. For more information visit www.sprucemeadows.com.
Based in Calgary, Canada, Spruce Meadows is the creation of the Southern family who built a Show Jumping complex at the foothills of the Alberta Rocky Mountains. It was in 1976 that the first Spruce Tournaments were held, with annual spectator attendances reaching over 50,000 by the end of the decade. Today, Spruce Meadows boasts one of the greatest outdoor equestrian venues in the world and offers an incredible experience for riders and fans alike. Spruce Meadows focuses on the organization and hosting of show jumping tournaments of unmatched quality for junior, amateur and professional athletes in a manner that reflects basic family values in a clean, green and welcoming environment that celebrates the horse and encourages the breeding and training of quality sport horses and the teaching and development of athletes. For more information on Spruce Meadows, please visit www.sprucemeadows.com.