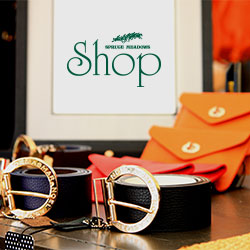 Media Releases
All Weather Overhaul
2017-04-21
Friday, April 21, 2017
(For immediate release)
All Weather Overhaul
At last, the first signs of spring have graced the City of Calgary while an energetic hustle and bustle begins around the Spruce Meadows grounds as the team works diligently in preparation for another fantastic year of top sport.
"In 2017 Spruce Meadows will look to complete a number of activations and initiatives to enhance the FEI tournament season and continue to maintain the highest level of excellence for our stakeholders." Says President, Linda Southern-Heathcott. "Since the last resurfacing took place over a decade ago, the technology and science behind the welfare and management of horses in our sport, has come so far. Spruce Meadows is so pleased to be able to offer the highest quality footing product in all seven of our competition warm up rings for Canada's 150th anniversary."
Today, the highly anticipated transition from sand to all weather is now complete with the final addition, Meadows on the Green, having just received this major upgrade including reconstructed sub-surface with EcoRaster, improved drainage design, installation and grading of the technically advanced Geotextile all weather footing mix.
Spruce Meadows looks forward to a number of new activations for its 42nd season including the addition of a U25 series Championship; Canada150 Table C Speed Series; $400,000 dollars of increased Prize Money and a new and exciting partnership with the Marriott South hotels which will provide athletes and fans with a fantastic Tournament rate-card.
Spruce Meadows launches the first of its outdoor events with the May Classic Series, beginning Saturday, May 6th 2017. The May Classic Series are complimentary event to attend enjoyable for the whole family with. For more information and schedule of events, please visit our website at www.sprucemeadows.com.