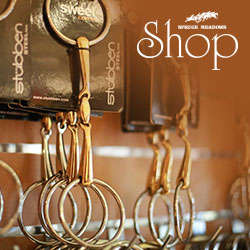 Media Releases
Chris Surbey Brings Home the RBC Capital Markets Cup
2017-06-09
Chris Surbey Brings Home the RBC Capital Markets Cup
Friday of theSpruce Meadows 'National' Tournament, presented by ROLEX was another fantastic dayof sport at Spruce Meadows. It was highlighted by beautiful weather and a full day of great international sport and entertainment. Spruce Meadows' resident professional Chris Surbey(CAN) was also able to bring home a win for the team in the RBC Capital Markets Cup 1.50m.
It was a brilliant evening for athletes, corporate partners and fans alike to sit out and enjoy the fresh Calgary air under a sunny and clear blue sky. TheFEI 1.50m competition designed by Guilherme Jorge (BRA) saw 27 entries through the clock tower, with 7 qualifying to carry on to a jump off against the clock. It was a great competition with top international stars like Pedro Veniss (BRA), Eric Lamaze (CAN) and Nicolas Pizzaro (MEX) returning to chase the title in tonight's jump-off. Much to the surprise and delight ofthe enthusiastic fans, two Canadian athletes who are knocking a the door for a regular place on the Team Canada Nations Cuproster would finish in first and second place.
After his result in last night's competition, Keean White once againscored a top three result with a second place finish aboard Z Diamanty, a 10 year-old Holstein mare who he has competed with for only 3 months.Following the competition White commented, "I only started riding her in the first week of March, she is owned by a great group of guys in El Salvador who started supporting us. I jumped her in the big class last night and she had an unfortunate rail down on the last fence. But today was a nice day, we bit of pressure on her this week, she hadn't ever jumped the level she jumped over the last two days – so I wanted to come back tonight and jump and very nice class. Then in the jump off I could have been a bit quicker 1-2-3, but I think she'll be a horse to win a lot of classes in the future."
After nearly 5 years break from her last visit to Spruce Meadows Paola Amalibia Puig (ESP) jumped to athird place finish on her long time partner Prunella D Ariel. "I had been to Spruce Meadows before and it was a bit of a shock, I realized I arrived a little bit under horse power and I said to my self okay – for sure I want to come back to Spruce Meadows but when I do I want to have the horse power because that's the way to enjoy Spruce Meadows, and that's the way to have fun here - and I love it, I'm very grateful to be back and to have the horses I have to be here!"
Of course topping the podium and bringing the title home for Spruce Meadows was the talented Chris Surbey. "Its very special to win a class like this at Spruce Meadows, there is so much history here – its unbelievable, especially for Canadian riders – its something we all dream of doing one day and I was lucky enough to have done it tonight." When asked where he found his edge over the competition, Surbey stated, "we revised our plan in the jump off the first line walked as a 7 or an 8 stride. I made 7 in the first round and I wasn't sure I could make one less in 6 - so I planned for 7 and to make a short turn on the landing side - then as I was going to the gate actually Tiffany Foster said that was the only place where you could catch them. So I though oh what the heck, lets go for it."
Chris Surbey is all smiles as he hoists the RBC Capital Markets Hardware with David Dal Bello, Managing Director, RBC Capital Markets
Coyle Adds Another Win in the WIPRO U25 Winning Round
It was another win to add to the resume for 22 year-old, Daniel Coyle (IRL) aboard the Canadian owned Irish Sport Horse gelding, Ridley.
The WIPRO U25 Winning Round had an entry of 17 talented rising stars, all of whom are under the age of 25, who challenged the two round competition set by course designer Guilherme Jorge (BRA). The top 10 horse/rider combinations returned in reverse order of merit for the shortened winning round course. Following Coyle to the podium was Juan Jose Zendejas Salgado (MEX) with his stunning grey gelding Tino La Chapelle. Zendejasadvanced to the winning round with the best score and the advantage of going last in the competition. Unfortunately for Juan, his 10 year-old Selle Francais gelding crossed the finish linebehind Coyle and Ridley, by the slightest of margins, (0.14 seconds) to finish second.
Newcomer to the Spruce Meadows circuit Nicole Walker of Ontario, Canada made her presence known in the International ring with an impressive third place finish in the WIPRO U25 with her mount Falco Van Spieveld, a 12 year-old Belgian Warmblood gelding.
The athletescompeting inthe U25 series at Spruce Meadows have really taken a shineto the concept. Especially for many who are having their first experiences in the famed Spruce Meadows International Ring. In 2016 Daniel Coyle made great some great strides in his career competing in this series and had great things to say about the series.Following his win he commented, "It's a great series to help find your way, especially for the younger riders, I know there are a few at the age of 17 and 18 who get the chance to get a feel for the best level when you don't necessarily have to jump against best riders in the world like Eric Lamaze and McLain Ward – So I think it's really a great competition."​
Daniel Coyle hoists the WIPRO trophy with Devasis Nayak, General Manager at WIPRO
Leslie Howard and Donna Speciale Take Home the Encana Cup
Friday of theSpruce Meadows 'National' Tournament, presented by ROLEX started with a great competition in the Encana Cup. A hugeinternational entry of 61 competitors came to play on the beautiful International Ring stage. Split into two phases, the Encana Cup (1.45m) saw a great sprawling course of 12 obstacles that qualified 15 riders to an action packed Jump Off.
In the end three American athletes would make it to the top of the standings, lead by veteran rider, and no stranger to the International Ring podium, Leslie Howard. She and her grey mare Donna Speciale would carry on their speed and precision from the first round into the jump off for the win. "Donna Speciale is Fabulous, I've had her for a year and a half now and shes been a winner since the start. We are just starting out easy this week in the 1.45m and I plan to show her in the 1.50m next week so we'll see how that goes for the circuit. She is just naturally careful, scopey and very smart – a super smart horse," said Howard following the win.
Also arriving to themedalpodium were student/trainer duo, Adrienne Sternlicht, and McLain Ward (USA). Ward and the 10 year-old Selle Francais mare Tina La Boheme was beaten out by 24 year-old Sternlicht and Raia Dhelby by 0.58 seconds to finish third behind the rising start. Sternlicht, arrived to Calgary after representing the stars and stripes in last weeks' FEI Nations Cup in Langley, BC.
Leslie Howard celebrates her Encana Cup win with Rachel Moore, Vice President, Human Resources at Encana