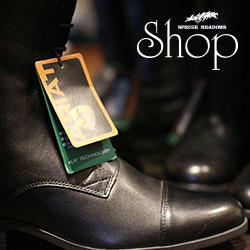 Media Releases
Karen Polle Sets Career High with Victory in the Progress Energy Cup
2017-07-06
Karen Polle Sets Career High with Victory in the


Progress Energy Cup
Karen Polle of Japan set a new career high this evening with a major CSI5* victory in the Progress Energy Cup competition in the famed Spruce Meadows International Ring.

It was an exciting competition with 55 of the world's top international athletes coming together to challenge the 1.55m course set by Spain's Santiago Varela. The first horse/rider combination to make their way under the Clock Tower and to come out with a clear round, was Karen Polle aboard her long time partner the 14 year-old gelding, With Wings. Polle commented, "Going first in round one and the jump off is really a disadvantage because you don't know how the course is going to ride but I know my horse really well, and he had a big stride, so I was able to use that to my advantage." Polle had the painful task of waiting and watching as 17 combinations followed her in the jump off round. Polle, crossing the finish line with a time of 40.33 seconds said "I found that the course walked with several lines presenting multiple options and I found that quite tricky – as first to go I had no idea how the course was going to play out but after riding the first few lines it became clear how I should continue on and with so many great horses and riders behind me I knew I just needed to go for it and keep up my gallop."

Jumping to a second place finish in this evening's Progress Energy Cup was Philipp Weishaupt of Germany. He rode Asathir, a 10 year old Selle Francais mare, that he just began competing on three months ago. Weishaupt commented on today's round, "This week has gone really well for me so far, my horse is jumping amazing." He continued, " His distances rode a bit easier today than they seemed when we walked. Once the horses were able to pick up a good rhythm through the first few fences, all the lines seemed to come up very nice." It was a great round for Weishaupt, but not quite enough to reach Polle's blazing fast time falling behind by 1.88 seconds.

Finishing on the international podium for the first time since 2011 was Chris Pratt(CAN) aboard the impressive Concorde, a 10 year-old Dutch Warmblood gelding. Thrilled with the success of the horse this year, Chris said, "I've had this horse since he was a 6 year-old he has been very consistent competing on the west coast, but has yet to have much experience with this level of competition. Its nice to see that he can come to a venue like this and be successful here as well and I believe he's got a very bright future ahead of him." Pratt finished 1.22 seconds behind Weishaupt and just a fraction ahead of Quentin Judge(USA) aboard HH Conrad to end up on tonight's podium.
Karen Polle(JPN) Hoists the Championship Hardware with Mark Fitzgerald, President & CEO of Progress Energy
Zazou Hoffman Highlights Career as Champion of the AON Cup
It was fantastic to see the sheer delight on the face of Zazou Hoffmann (USA) after her first major CSI 5* win in the AON Cup 1.50m competition on day two of the 'North American' Tournament, presented by Rolex. The 26 year old from Santa Monica California, rode W Zermie, a 14 year-old mare she's been competing with for the past year. Hoffman had this to say about today's big win, "This is unbelievable – I was not expecting this at all today and I could no be happier!" She continued, "I picked up a really strong gallop to start and I think from one to two I really caught some time – then I just never picked up off the brake for the rest of the way. The most difficult part of this afternoon was having to wait and see the rest of the competitors go after me – it was probably the most stressful thing I've ever had to watch!"

The young and talented Hoffmann not only beat out a top roster of 51 competitors but most impressively was able to defeat her fellow American and current ranked world #1 rider Kent Farrington. It was closed but in the end Farrington would fall behind by 0.09 seconds on a double clear score for second place riding, Dublin.

Canada's Eric Lamaze would take the third placing with his stunning Chestnut gelding, Chacco Kid, an 11 year-old Oldenburg. Lamaze rode a fantastic round, but finished just behind Farrington by 0.90 seconds, double clear and looking hopeful towards a great weekend with the horses in fine form for the rest of the week at the 'North American' Tournament, presented by Rolex.
Zazou Hoffman Hoists the Champions Trophy with Steven Van Halst, Executive Vice President & National Director, Risk Control Services, AON
McLain Ward Adds another Title with the ATCO Cup
To mark his 7th win of the Spruce Meadows Summer Series, McLain Ward(USA) piloted HH Carlos Z to yet another championship title in the ATCO Cup, with a double clear round and a time of 35.33 in the jump off.

Out of a starting order of 65 entries, only nine horse/rider combinations would make it clear over the Santiago Varela(ESP) course. McLain commented, "The course was nice, Santiago Varela is a great course designer, and we all know that time allowed is always a challenge with a lot of careful fences here at Spruce Meadows – it was Carlos's first time out this week and I thought today went very well." With five of nine crossing the finish line on a double clear score card, speed definitely became a major factor in the second round. Ward Continued, "I feel my advantage today in the jump off was the fact that Carlos Z is ultimately the faster horse, in fact I believe that Philipp Weishaupt did less strides than me. I personally liked the line around the island to the double, I felt like the inside line was a bit rough – but he is definitely the faster horse."

The rising star from Germany, Philipp Weishaupt performed an incredibly efficient round over Varela's jump off riding Call Me Eva, an 8 year-old Hanoverian mare. Unfortunately, it would not be enough the seal the win over Ward, arriving just 0.12 seconds off the pace to finish in second.
The final podium placing was taken by Katherine Strauss(USA) aboard Executive, a 9 year-old Hanoverian gelding by Stolzenberg. Strauss completed a fantastic round, arriving 1.78 seconds behind Weishaupt to land at the top of the notable roster for her first major podium finish in this year's Summer Series.
McLain Ward hoists the Winnings with Bob Piro, Sr. Vice President & General Manager, Gas Distribution, ATCO
The Spruce Meadows 'North American' Tournament, presented by Rolex is an FEI Sanctioned CSI5* event.
Based in Calgary, Canada, Spruce Meadows is the creation of the Southern family who built a Show Jumping complex at the foothills of the Alberta Rocky Mountains. It was in 1976 that the first Spruce Tournaments were held, with annual spectator attendances reaching over 50,000 by the end of the decade. Today, Spruce Meadows boasts one of the greatest outdoor equestrian venues in the world and offers an incredible experience for riders and fans alike. Spruce Meadows focuses on the organization and hosting of show jumping tournaments of unmatched quality for junior, amateur and professional athletes in a manner that reflects basic family values in a clean, green and welcoming environment that celebrates the horse and encourages the breeding and training of quality sport horses and the teaching and development of athletes. For more information on Spruce Meadows, please visit www.sprucemeadows.com.