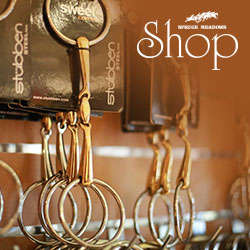 Media Releases
Tiffany Foster Takes Caipiranja to Prime in the Pepsi challenge
2017-07-07
FOR IMMEDIATE RELEASE
Friday, July 7th 2017
Tiffany Foster Takes Caipiranja to Prime in the
Pepsi challenge
Beaming with pride this evening, Canada's Tiffany Foster piloted Caipiranja to prime-time status in the Santiago Varela(ESP) designed Pepsi Challenge.

Foster has been working with this 9 year-old Belgium Warmblood mare since she was a youngster and slowly brought her along to the international stage where tonight, the mare rose to the occasion to earn Tiffany her first 1.50m division victory of the 2017 Spruce Meadows Summer Series of Tournaments. Foster commented, "I'm so proud of this horse because I've had her since she was six and we've brought her along very slowly. This was definitely the first time I tried to go fast – this is the first win I've had on her and it's been a work in progress but she has come along better than we could have ever expected." She continued, "every time I ask something of her that she's never done before – she rises to the challenge so I'm really excited about her bright future."

The competition saw 28 entries walk under the Clock Tower for the challenge, that presented big jumping efforts throughout the entire International Ring turf and a tight time allowed. Of the notable roster of starters, only four entries would qualify on to the jump off round. It was a close race, but in the end Foster rode the most efficient round showing off the talent of her exciting partner.

Following behind for second place was fellow Canadian, the 24 year-old Nicole Walker, on her first ever summer season at Spruce Meadows. Walker and her fairly new partner Falco Van Spieveld, a 12 year-old Belgian Warmblood, displayed two great rounds to finish her series on an incredibly high note. Walker mentioned, "this horse has a lot of experience at this level which has really helped me in my first CSI5* Tournament so he's been a real teacher." She continued, "this is my first ever trip to Spruce Meadows and I was hoping that the big grass fields would suit my horses and luckily they really did." It was clear that the open field suited Walkers mount Falco as he opened up in the gallop through the sprawling track to encouraged great effort over each fence to land her in the second place position – with a double clear and a time just 0.21 seconds behind Foster.

Finishing in the final podium position was American veteran Margie Engle aboard Dicas, an 8 year-old Rheinlander gelding. The impressive 18 hand bay finished with the only other double clear score card with a time of 39.39 seconds – again just a fraction of a second behind the two Canadians. Engle commented on her grand partner, "despite his huge stature, this horse rides beautifully – he's only just started into the international level this year and I've been so impressed that he's gone out into a venue like the International Ring as if he's done it his whole life. He's really brave and scopey and I'm very excited about this one."
Tiffany Foster Hoists the Championship Hardware with Alirio Briceno, Plant Director at Pepsi
Juan Jose Zendejas Made his Presence known as
U25 Series Champion
Mexican rising star, Juan Jose Zendejas Salgado made his presence known today, taking home the title of U25 Series Champion with a well-earned victory in the McNerney Family Winning Round competition. Not only did the win earn him top prize money and the championship title, Zendejas also earned himself a ticket to the famed Spruce Meadows 'Masters' Tournament in September.

After many years of competing at the Summer Series, this significant win was also the first Spruce Meadows International victory for this young athlete who piloted his talented partner of only a year, Tino La Chapelle, a 10 year-old Selle Francais gelding to the win. Zendejas had this to say about his winning round, "I have been dreaming of this since my first time coming to Spruce Meadows, I am very very happy! I rode my plan today keeping in mind to be smart, don't go crazy – just try to do my best and I was lucky." He continued, "I looked to give the horse a confident ride in the first round, and then just let him do his thing in the second. This is my horse of a life time, he is very hot and sensitive so you have to be precise with him. But I've been working hard with him to hopefully do big things in more years to come."

Jumping to second place in this afternoon's winning round competition was incredibly talented Karen Polle of Japan. Polle rode Little Lord 90, a 12 year-old Holstein gelding, to a double clear score card arriving to the finish line behind Zendejas impressive round by 2.13 seconds. This added another great finish to Polle's resume after a major win in Thursday's feature competition.

Following a fraction of a second behind Polle, competing in his first ever Summer Series at Spruce Meadows, was Alex Matz(USA) riding his talented horses Cashew CR, a 9 year-old Holstein gelding by Cassini. The McNerney Family U25 1.45m competition was Matz second podium finish in the U25 series, and is sure to be one to watch in the coming years.
Juan Jose Zendejas Salgado Hoists the Champions Trophy with Jim McNerney
Patricio Pasquel Blazes Ahead in the ATCO Connect
Mexico's Patricio Pasquel put the pedal to the metal and blazed ahead of the competition in this afternoon's ATCO Connect competition. Once again, the competition's start list saw a large entry of top athelets representing 9 countries.

Pasquel has enjoyed great success thus far throughout the 2017 Spruce Meadows Summer Series and today adds another impressive victory to his resume. Thrilled with the performance of a new horse he's been working with since last season; Tulum, an 8 year-old Oldenburg stallion, certainly earned his oats after today's show down. Pasquel had this to say about his round, "I was very lucky that it went my way today – sometimes you have to have a bit of luck. It was a difficult event – the first round wasn't easy, but now it's the fourth week and the horses are jumping better with each competition, so despite the difficult course and time allowed there were still 26 athletes who were able to jump clear." He Continued, "My horse has a very nice stride but he is also quite young, so my plan in the jump off was to go smooth and try to take a stride off in every line – I did and it was perfect – In the end I won by nearly a second. The horse was great, I didn't have to pull one time."

Following behind the winning time by 0.66 seconds to finish in second place was the great Rich Fellers of the United States aboard HTH Crazy for Crown, an 11 year-old stallion by Crown Z. As second last to go in the jump off order, Fellers found an efficient track around the Santiago Varela Course, but couldn't quite catch the time of the long strided Tulum.

Finishing in third position in the ATCO Connect was Vladimir Tuganov of Russia. Tuganov qualified the 11 year-old mare, Sinfonie, for the 26 horse jump off, entering the ring in the midst of the order. Tuganov set the bar with a fast pace to challenge his remaining opponents. Undoubtedly pleased with his first podium finish of the 2017 Summer Series, Vladimir unfortunately fell short of the title, crossing the finish line 1.08 seconds behind Pasquel.
Patricio Pasquel hoists the Winnings with Dean Reeve,
Sr. Vice President & General Manager, Gas Distribution, ATCO
The Spruce Meadows 'North American' Tournament, presented by Rolex is an FEI Sanctioned CSI5* event.
Based in Calgary, Canada, Spruce Meadows is the creation of the Southern family who built a Show Jumping complex at the foothills of the Alberta Rocky Mountains. It was in 1976 that the first Spruce Tournaments were held, with annual spectator attendances reaching over 50,000 by the end of the decade. Today, Spruce Meadows boasts one of the greatest outdoor equestrian venues in the world and offers an incredible experience for riders and fans alike. Spruce Meadows focuses on the organization and hosting of show jumping tournaments of unmatched quality for junior, amateur and professional athletes in a manner that reflects basic family values in a clean, green and welcoming environment that celebrates the horse and encourages the breeding and training of quality sport horses and the teaching and development of athletes. For more information on Spruce Meadows, please visit www.sprucemeadows.com.