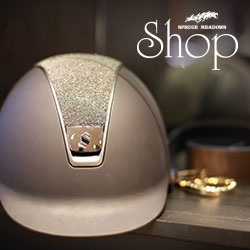 Media Releases
Nicola Philippaerts Earns First International Ring Win in the CANA Cup 1.60m
2017-09-07
FOR IMMEDIATE RELEASE
Thursday, September 7th 2017
Nicola Philippaerts Earns First International Ring Win
in the CANA Cup 1.60m
It was a great day for Nicola Philippaerts(BEL) after earning his first major win in
the famed Spruce Meadows International Ring. This accomplishment earned him a coveted qualification spot in the CP International, part of the Rolex Grand Slam of Show Jumping – an event that twin brother Olivier won back in 2014. Early to go in the order of a star studded nine horse jump off, Philippaerts had what would end up a winning plan with his 10 year old Belgium Warmblood H&M Harley VD Bisschop. He said, "My horse is naturally quite quick so I tried to go as fast as I knew I could with him, without taking too many risks – and Harley really jumped great. I was especially lucky because when Kent [Farrington] goes clear he is usually unbeatable so it was lucky for me that he had one down."
Following for second place in this afternoon's CANA Cup was Swiss champion Steve Guerdat aboard Cayetana, an 11 year old Selle Francais mare. Entering the jump off prior to Philippaerts, Guerdat was able to set the pace with the time to beat of 41.77 seconds. This time he would end up a fraction to slow off the winning time of 41.25.
Making his debut at the Spruce Meadows Masters was Maikel Van Der Vluten of the Netherlands. Having passed on the European Championships for his opportunity to travel to Calgary, he certainly showed he belonged among the podium finishers in tonight's thrilling 1.60m competition.
Chairman of CANA, John Simpson hoists the CANA Cup with Nicola Philippaerts(BEL)
Conor Swail Claims the ATCO Founders Cup
Irishman Conor Swail managed to take the win in this
morning's ATCO Founders Cup 1.50m competition aboard his new partner GK Coco Chanel. In a field of 61 starters Swail piloted two horses to clear score cards through round one, to carry on to a 13 horse jump off. The first of his two mounts to enter round two against the clock was Flower, the round was unfortunately cut short over the final fence with an unlucky fall. With the second horse still to go, Swail found redemption- and the win- crossing the finish just 0.01 seconds ahead of Eric Lamaze(CAN). Swail commented, "after what had happened with Flower I was just focused on going out and not making the same mistake on my other horse. I didn't have the opportunity to watch Eric's round, but in a jump off like this, you just want to ride fast without taking too many risks." He continued, "The jump off actually suited Chanel quite well, I could just gallop along and use his extreme canter and quality – so it was nice – from the bad to the good it really showed how our sport can be sometimes."
Following for second place an astonishing 0.01 seconds off the pace of Swail was Canadian star Eric Lamaze aboard the 11-year-old Gelding Chacco Kid. Lamaze and his top roster is looking to be in great form as they approach this weekends BMO Nations' Cup as members of Team Canada and as a qualifier in the coveted CP International, part of the Rolex Grand Slam of Show Jumping.
The final podium finish was taken up by fellow Irishman Cian O'Connor aboard 10-year-old gelding Callisto, stopping the timers at 39.85 seconds, 1.04 seconds behind Swail. O'Conner solidified his podium finish ahead of three others who also managed to end the jump off on a double clear score card.
Conor Swail(IRL) Hoists ATCO Founders Cup with Siegfried Kiefer, Chief Strategy Officer, ATCO & Canadian Utilities and President, Canadian Utilities
The Spruce Meadows 'Masters' Tournament, presented by Rolex is an FEI Sanctioned CSIO5* event.
Based in Calgary, Canada, Spruce Meadows is the creation of the Southern family who built a Show Jumping complex at the foothills of the Alberta Rocky Mountains. It was in 1976 that the first Spruce Tournaments were held, with annual spectator attendances reaching over 50,000 by the end of the decade. Today, Spruce Meadows boasts one of the greatest outdoor equestrian venues in the world and offers an incredible experience for riders and fans alike. Spruce Meadows focuses on the organization and hosting of show jumping tournaments of unmatched quality for junior, amateur and professional athletes in a manner that reflects basic family values in a clean, green and welcoming environment that celebrates the horse and encourages the breeding and training of quality sport horses and the teaching and development of athletes. For more information on Spruce Meadows, please visit
www.sprucemeadows.com
.