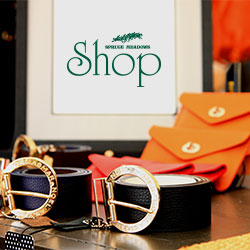 Media Releases
2018 'National' presented by Rolex - Thursday June 7
2018-06-07
FOR IMMEDIATE RELEASE
June 7, 2018
Daniel Coyle (IRL) winner of the ATB Financial Cup raises the trophy with Curtis Stange, Chief Customer Officer, ATB Financial © Spruce Meadows Media
Daniel Coyle Puts in a Win for Ireland

The ATB Financial Cup (1.55m) marked the last chance for riders to qualify for Saturday's RBC Grand Prix presented by Rolex. Thirty-nine horse/rider combinations started the competition including last year's winning pair Kent Farrington (USA) and Gazelle. Farrington put in a great round earlier today aboard Jasper earning him his first win of the 2018 Summer Series and he was looking to make it two for two.

There were only three riders who would make the jump off in the ATB Financial Cup. For a second time today, both Farrington and Eric Lamaze (CAN) would find themselves in the three-man jump off joined by Ireland's Daniel Coyle. The win could have belonged to anyone as all three riders are known to lay down quick times. The fastest time was posted by Lamaze but a costly rail would put him into third place and open the door for Farrington to take another win, or Coyle to take his first of the season.

With the advantage of watching both Farrington and Lamaze complete their jump off rounds, Coyle knew he had to be fast and clear - and fast and clear he was. With a time of 40.05s Coyle and the chestnut mare Tienna claimed the victory.

Farrington and Coyle now have their sights set on the weekend and the RBC Grand Prix, presented by Rolex.

"If I can manage to ride her (Tienna) well enough, she usually leaves the jumps up"
- Daniel Coyle (IRL)

"I think it's important that even if there's not 100 horses in the competition that the standard is still kept high, which they do very well here (Spruce Meadows) "
- Kent Farrington (USA)
Kent Farrington (BRA) and Jaspar soar over the signature fence in the PwC Cup ©Spruce Meadows Media
Kent Farrington (USA) Working His Way Back to #1

It was a great day two of the Spruce Meadows 'National' CSI5*, presented by Rolex for Kent Farrington of the United States. Since an unfortunate fall earlier this year that resulted in a severely broken leg, Farringtonhas been working to get back in the saddle and back to number one in the world. A tough track was laid out for the PwC Cup had only three riders post clear rounds to move forward into the jump off. Enrique Gonzalez (MEX), Eric Lamaze (CAN) and Kent Farrington were the only three riders to make it into the jump off. Gonzalez was up first and put the pressure on posting a clean jump off round. Lamaze followed with an incredibly quick time of 37.92 but with one rail it was not good enough for top spot. Last to go, Farrington had to be clean and fast. His mount Jasper, the nine year old Belgian Warmblood stallion, stepped up to the challenge and the duo posted a quick clear with a time of 40.75 to take the lead. "I think he's a really special horse, I have high hopes for him" commented Farrington on Jasper who he has only had the reins for six months.
Rich Fellers (USA) and Steelbi, winners of the Omega Alpha Cup © Spruce Meadows Media
Rich Fellers (USA) Makes it Two for Two

American rider Rich Fellers made it two for two on day two of the Spruce Meadows 'National' presented by Rolex in the Omega Alpha Cup. He, and the Swedish Warmblood Mare, Steelbi, were one of two clear round in a field of 22 horse/rider combinations. Veteran rider Jill Henselwood (CAN) would post the only other clear round - though almost 8 seconds slower than Rich - finishing in second place. Third place was claimed by up-and-comer Canadian Athlete Nicole Walker who posted one time fault.

Tina Bodfield, Director of Sales with Omega Alpha was present for the exciting competition and to make the ribbon presentation to our top ten riders.
The Spruce Meadows 'National' Tournament, presented by Rolex is an FEI Sanctioned CSI5* event.
Based in Calgary, Alberta, Canada, Spruce Meadows is the creation of the Southern family who built a Show Jumping complex at the foothills of the Alberta Rocky Mountains. It was in 1976 that the first Spruce Meadows Tournaments were held, with annual spectator attendances reaching over 50,000 by the end of the decade. Today, Spruce Meadows boasts one of the greatest outdoor equestrian venues in the world and offers an incredible experience for riders and fans alike. Spruce Meadows focuses on the organization and hosting of show jumping tournaments of unmatched quality for junior, amateur and professional athletes in a manner that reflects basic family values in a clean, green and welcoming environment that celebrates the horse and encourages the breeding and training of quality sports horses and the teaching and development of athletes. For more information on Spruce Meadows, please visit www.sprucemeadows.com