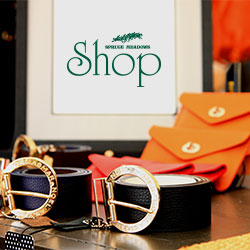 Media Releases
2018 'National' presented by Rolex - Friday June 8
2018-06-08
FOR IMMEDIATE RELEASE
June 8, 2018
Getting Ready for the Weekend
Patricio Pasquel (MEX) winner of the RBC Capital Markets Cup © Spruce Meadows Media
Two in the Bag for Patricio Pasquel (MEX)

Friday evening of the Spruce Meadows 'National' CSI5* presented by Rolex featured the RBC Capital Markets Cup 1.50m. It was a tough track where riders would be challenged throughout the course and those who made it through clean, deserved it. Young Canadian Ali Ramsey would post the first clear round of the night after so many veterans had gone. She was soon followed by Michael Morriseey (USA) and Patricio Pasquel (MEX) but those would remain the only clears of the night.

Pasquel was last to go in the jump off and made good use of being able to watch the two young guns go. Pasquel plans to have Pomerol compete this Sunday in the CNOOC Nexen Cup.

"It's tough to train for the shadows, but my horse handled the shadows fine" - Patricio Pasquel (MEX)

Eduardo Menezes (BRA) and Carushka 2 beat out Nikolas Pizzaro (MEX) by 0.14s to win the Encana Cup ©Spruce Meadows Media
Eduardo Menezes (BRA) Wins by 0.14s

Day three of the Spruce Meadows 'National' CSI5* presented by Rolex brought 86 competitors to the International Ring for the Encana Cup. With so much international talent in the field, FEI course designer Peter Grant (CAN) had his work cut out for him. Seventeen horse/rider combinations, representing ten countries posted clear rounds and stepped back into the International Ring for the jump off. You had to be clear and very fast to make it into a ribbon placing making the competition fierce. Riders made good use of the new video board recently installed in the International warm up ring which allowed them to watch, study and learn as riders ahead of them stepped up to take on the jump off.

Eduardo Menezes (BRA) was lucky to have a late draw in the order of go for round one and was the second last rider to step into the ring for the jump off. Menezes indicated that the competition schedule for Carushka 2 heavily revolved around competing at Spruce Meadows.

Menezes now plans to enter Carushka 2 in the ATCO Cavalry Charge on Sunday which is a Table C competition and the mare's speed will be nothing but advantageous.

"It was tough, but at the same time fair" - Eduardo Menezes (BRA)
Enjoy a ride on the Mini-Train compliments of ATCO © Spruce Meadows Media
Show Jumping, Family Fun, Shopping and So Much More
There is so much to do at Spruce Meadows this weekend at the 2018 Spruce Meadows 'National' CSI5* presented by Rolex. A full weekend of top international sport includes the TransCanada U25 Winning Round, the RBC Grand Prix presented by Rolex, the ATCO Cavalry Charge and the CNOOC Nexen Cup - where riders from all over will compete for top prize money and a trip to the winners circle. Watch all the action from covered grandstands (sure to keep you dry should any precipitation occur) and grab a warm beverage or bite to eat from any of our concessions.

To add to a great weekend of sport, Spruce Meadows is proud to offer a unique variety of things to do on the grounds. Complimenting the 'National' tournament this weekend is the FireFit Regional Championships taking place in the upper plaza, the Spruce Meadows Prairie Dogs performing daily right beside the Real Canadian Superstore Playground and the ATCO Blue Flame Kitchen, providing cooking demonstrations right in the Founders Plaza. Something new at Spruce Meadows is a beautiful Carousel in the center of Founders Plaza and Mini-Train rides, compliments of ATCO that the kids are sure to enjoy. Various shopping opportunities also await those looking for unique products with vendors located in the Horizons Pavilion, Vendor Village and the Upper & Lower Plazas.

Admission to the Spruce Meadows 'National' presented by Rolex starts at $5 with children 12 and under and seniors 65 and up are free. Parking is free of charge or take the complimentary shuttle from the Somerset/Bridlewood LRT Station. More information on everything happening this weekend can be found on the Spruce Meadows Website www.sprucemeadows.com or you can download the new Spruce Meadows App (IOS or Andriod).
The Spruce Meadows 'National' Tournament, presented by Rolex is an FEI Sanctioned CSI5* event.
Based in Calgary, Alberta, Canada, Spruce Meadows is the creation of the Southern family who built a Show Jumping complex at the foothills of the Alberta Rocky Mountains. It was in 1976 that the first Spruce Meadows Tournaments were held, with annual spectator attendances reaching over 50,000 by the end of the decade. Today, Spruce Meadows boasts one of the greatest outdoor equestrian venues in the world and offers an incredible experience for riders and fans alike. Spruce Meadows focuses on the organization and hosting of show jumping tournaments of unmatched quality for junior, amateur and professional athletes in a manner that reflects basic family values in a clean, green and welcoming environment that celebrates the horse and encourages the breeding and training of quality sports horses and the teaching and development of athletes. For more information on Spruce Meadows, please visit www.sprucemeadows.com