Unstoppable Auction raises over $100,000 for Spirit North
September 29, 2021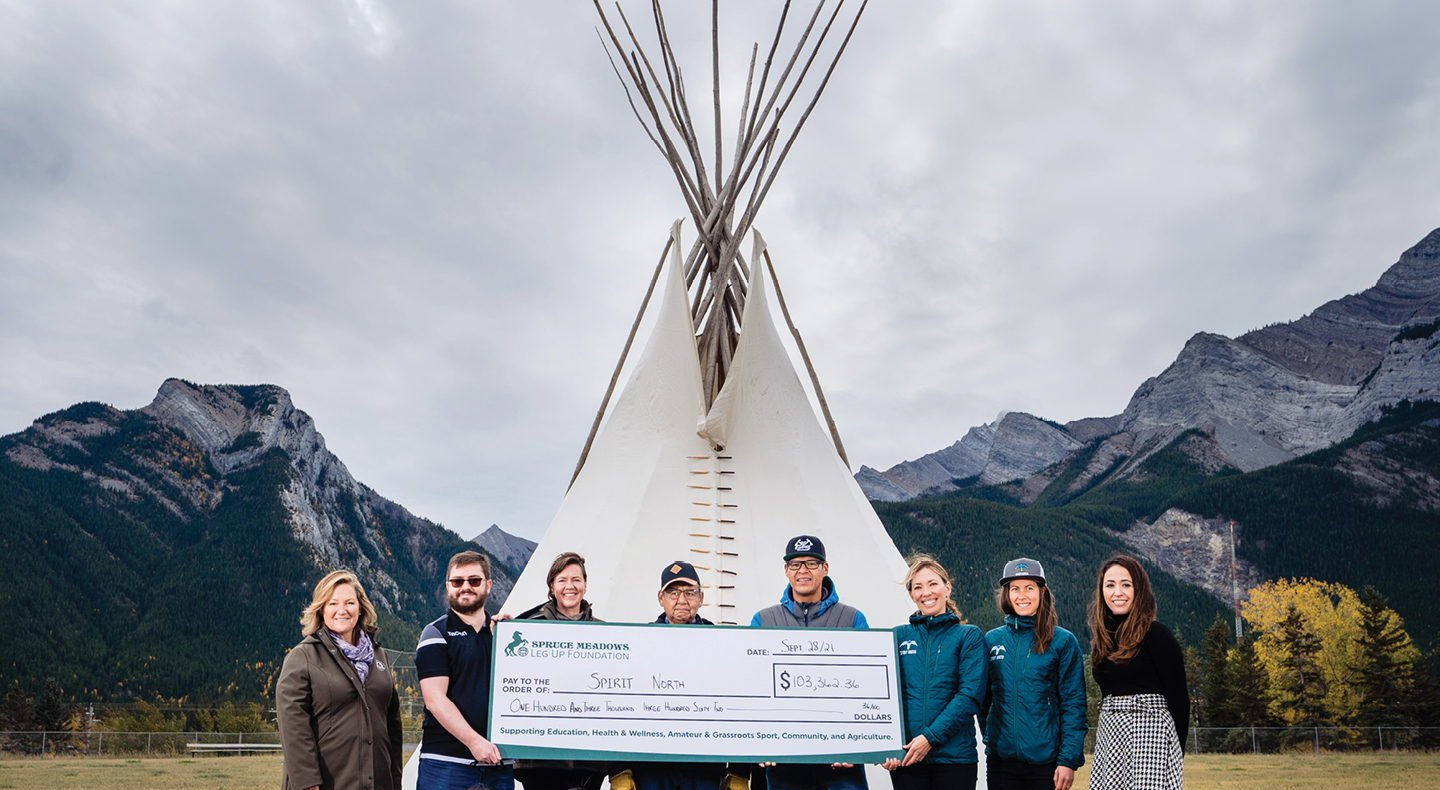 As we all take this time to acknowledge and reflect on the importance of the National Day for Truth and Reconciliation, the Spruce Meadows Leg Up Foundation is thrilled to announce that, with your help, we raised $103,362.36 in support of Spirit North - a charitable organization that uses land-based activities to improve the health and wellbeing of Indigenous children and youth, empowering them to become unstoppable in sport, school and life.
The Spruce Meadows Leg Up Foundation is committed to supporting Health and Wellness, Education, Grassroots Sport, and Community. We have chosen to support Spirit North for this event as their pillars very closely mirror ours, and due to their very genuine, engaged, grassroots approach to creating opportunity for Indigenous children and youth.
Thank you so much for supporting our UNSTOPPABLE Fundraiser and making it such a success. We would like to recognize and thank wonderful companies and individuals for helping us:
UNSTOPPABLE Friends
B&A Planning Group
Dan & Molly Wares
Highfield Investment Group
Lockwood Family Fund
Lou McEachern
Lux by Luxuria
Lynne Brennan
Michael and Barbara Colborne
PwC Canada
Red Arrow Motorcoach
Remington Development Corporation
Sheryl Faulkner
The Knapp Family
The Ockey Family
The Thompson Family
Valentine Volvo
Auction Item Donors
ATCO Blue Flame Kitchen
Banff Sunshine Resort
Big Rock Brewery
Bow Valley Ranche
Brass Monocle
Calgary Flames
Cavalry FC
Courtyard by Marriott
Jayman BUILT
Maritime Travel
Master Chocolat
Milk Jar Candle Co.
Mud Urban Potters
Pursuit Collection
Resorts of the Canadian Rockies
Spruce Meadows
Suncor Energy
Village Brewery
Whitewater Ski Resort
Willow Park Wine
THANK YOU!