Start your Christmas Countdown!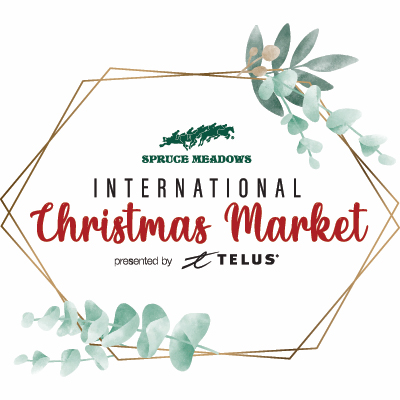 November 18-20 November 25-27 December 02-04
The Spruce Meadows International Christmas Market has been the home of Christmas shopping since 2001. We boast an enviable line-up of exquisite gifts and treats for the whole family. With over 200 independent local businesses, hand-picked by our team, the market prides itself on a unique shopping experience. Begin the festive season by enjoying a day out with family and friends, shop exquisite gift ideas, purchase artisan food, and stroll through the winter wonderland of Spruce Meadows.




LOCATION
Access Parking Lot 7 and 8 off Tournament Lane. Parking is $5. No re-entry for Parking. Click below to find us on the map. Construction of the South-West Calgary Ring Road is now complete!
You can get to Spruce Meadows via a few routes like Macleod Trail, Stoney Trail, 194 Ave, etc.
More details to follow–tickets will go on sale in the fall.